In one weekend you can gain the tools to bring more peace into your daily life. You will learn:
An effective and ancient, yet easy-to-practice, technique of meditation
Specific tools to help you weed out distractions
Aids to develop the skill of concentration in everything you do
Success in school, business, or relationships demands an ability to be present in the moment, to be fully engaged with what you are doing.
Concentration is a skill that can be learned. This weekend can transform your life.
Your instructor, Nayswami Krishnadas, has been teaching meditation and helping people gain the skills of success for more than 20 years.
Learning Online Option:
For those who need the convenience of taking this course online, see our extensive offering of classes through Ananda Online. Click here for the Learn to Meditate series.
"The successful person rejects the thought of failure at all all times. Unless you know how to transfer your attention from failure to success, from worry to calmness, from mental wanderings to concentration, from restlessness to peace, from peace to conscious divine bliss within—then all life's labors will have been in vain. If you have attained this control, then the purpose of life will have been gloriously fulfilled." —Paramhansa Yogananda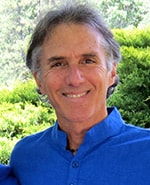 Spiritual Travel Host, Meditation Teacher, Director of Guest Services, Ananda Minister and Counselor
What is a nayaswami?
An exceptionally knowledgeable and gifted meditation teacher, Nayaswami Krishnadas shares his passion for meditation with dynamic enthusiasm. Over the last three decades he has taught thousands of people, from all over the world, how to meditate.
No dates scheduled for Learn How to Meditate Retreat at this time.
Prices are all-inclusive and cover accommodations, meals, classes or activities, and course materials.
Learn How to Meditate Retreat starts the afternoon of the first date listed and ends with lunch on the last date. Please see:
You can add extra personal retreat days before and/or after your program. Check availability and costs for the days and accommodations that you require.
Learn How to Meditate Retreat starts the afternoon of the first date listed. It's ideal to arrive before 4 pm, if you are able to. That way, you can join in the afternoon session of yoga and meditation, which begins at 4:45 pm. Dinner is at 6:30. The first real gathering of your group is at 7:30 pm. If you need to arrive here after 5 pm, that's fine, but it helps us if you let us know at 800-346-5350. We can also put aside a dinner for you if you need to arrive after 7 pm. The program ends with lunch on the last date. Please see our Daily Schedule.
See Transportation and Directions whether you are coming by plane, car, bus or train. Our Frequent Questions page answers many of the questions you might have about How to Go on Retreat.
RELATED PROGRAMS