How to Achieve Glowing Health Retreat
Not scheduled at this time.
with Maitri Jones
"Diseases are born of our ignorance of the laws of the body and mind. Right eating, moderation, and exercise will practically banish disease from the face of the earth." —Paramhansa Yogananda
This is a comprehensive healthy-living retreat that will be packed with easy-to-follow healing techniques for physical, energetic, mental, emotional, and spiritual well-being. You will learn ways to:
Relax more consciously and deeply through therapeutic yoga poses modified to be accessible for every body.
Increase your energy and magnetism
Manage stress and increase your inner peace and calmness
Meditate daily to strengthen your mind and your ability to maintain tranquility
Transform unwanted habits
Enjoy vitalizing walks in nature
Your weekend will include: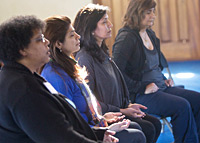 Diet tips for greater health and beauty
Energization Exercises for manifesting more energy, will-power, and focus
Meditation techniques to calm the mind and stimulate more joy
Ananda Yoga Nidra for relaxation and rejuvenation
Affirmations to uplift your mind and spirit
And more…
Your weekend retreat will be led by Ananda Yoga Therapist, Maitri Jones, who is one of the pioneers of Ananda's Yoga Therapy programs and teacher trainings.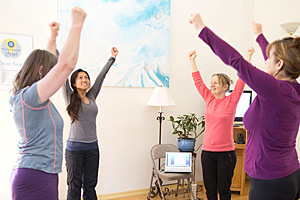 "One of the best retreats in my life. A place/space where body, mind, and soul are nourished. One gets ample opportunity to reflect, contemplate, and acquire energy to move on with life. Ananda Village has that uplifting aura. Great interpretation of teachings/ affirmation. Expanding Light is top on my list!" —Maleka, San Jose, CA
Learning Online Option:
For those who need the convenience of taking this course online, see our extensive offering of classes through Ananda Online. Click here for the Health and Healing series.

For more information, please send us a Question or Comment:

Receive monthly news and inspiration.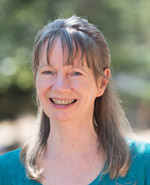 AnandaYoga®Therapist,Certified with International Association of Yoga Therapy, C-IAYT. Level 2 Ananda Yoga®Teacher, E-RYT-500, Ananda Minister, Counselor
Maitri's name means "Friend" in Sanskrit and well describes her extraordinarily kind and supportive nature. She directs our Ananda Yoga® Teacher Training Assistantship program, where she helps YTT grads take their teaching to the next level. She also helped pioneer our Ananda Yoga Therapy Training and is one of the primary instructors in that program. Maitri, brings great wisdom and experience to her many programs. Maitri is a certified Ananda Meditation and Yoga Teacher, as well as a registered nurse.
No dates scheduled for How to Achieve Glowing Health Retreat at this time.
Prices are all-inclusive and cover accommodations, meals, classes or activities, and course materials.
How to Achieve Glowing Health Retreat starts the afternoon of the first date listed and ends with lunch on the last date listed. Check-in is anytime between 1:30 p.m. and 4:30 p.m. at our Front Desk. Your room will be available by 3:00 p.m. Dinner is at 6:30. The first gathering of your group is after dinner.
Please see:
You can add extra personal retreat days before and/or after your program. Check availability and costs for the days and accommodations that you require.
How to Achieve Glowing Health Retreat starts the afternoon of the first date listed. It's ideal to arrive before 4 pm, if you are able to. That way, you can join in the afternoon session of yoga and meditation, which begins at 4:45 pm. Dinner is at 6:30. The first real gathering of your group is at 7:30 pm. If you need to arrive here after 5 pm, that's fine, but it helps us if you let us know at 800-346-5350. We can also put aside a dinner for you if you need to arrive after 7 pm. The program ends with lunch on the last date. Please see our Daily Schedule.
See Transportation and Directions whether you are coming by plane, car, bus or train. Our Frequent Questions page answers many of the questions you might have about How to Go on Retreat.