Dates
Tent
RV
Standard
Shared
Standard
Private
Deluxe
Shared
Deluxe
Private
$262
$340
$468
$430
$602
Gain valuable tools to find peace and calmness in your busy world. Using ancient practices, you will experience proven methods to reduce anxiety and stress levels. In a short weekend you'll experience a dramatic increase in calmness and learn tools to use at home.
This retreat will contain the following:
New responses to old patterns
Pranayama breath work
Yoga postures to relieve trapped spinal energies
Restorative Yoga to Relax the Mind
Journaling to clarify your positive responses
Superconscious Relaxation with AUM
Hong-Sau meditation technique
Weekend Structure
Friday evening: Reduce Stress and Anxiety
You will learn to become more aware of the root causes of stress or anxiety, and how to find new neural pathways to express more life-enhancing responses. You could call this, "new responses to old patterns."
Participants will be guided into a supported Savasana and enjoy what we call Superconscious Relaxation with AUM.
Saturday morning: Calm the Mind with Body Movement and Breath
This morning will include:
Yoga postures to relieve trapped spinal energies
Two classic and powerful breathing exercises (pranayama) for reducing stress and anxiety
Learning the power of mindful breath meditation, which you will experience in the extremely effective Hong-Sau meditation.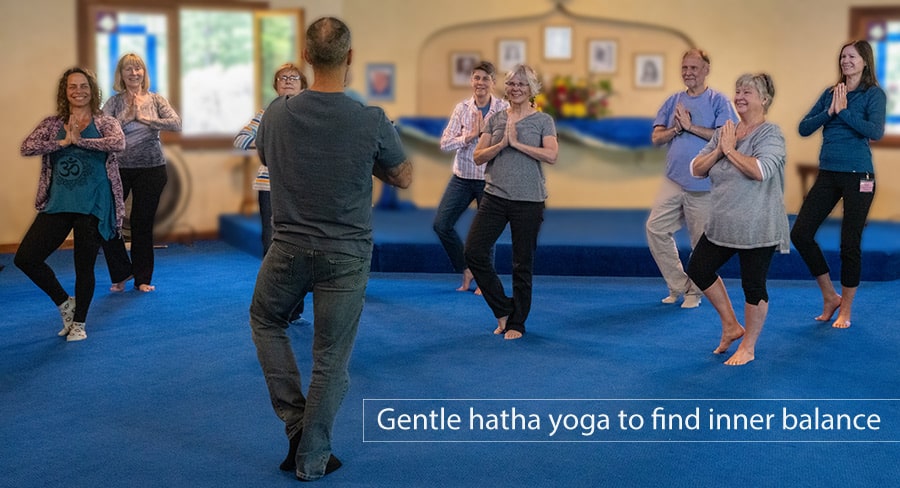 Saturday Afternoon: Restorative Yoga to Relax the Mind
Restorative yoga postures are known for their unique power to bring calmness. No effort is needed, only deeper and deeper relaxation. When you decide which one or two postures you especially enjoyed, you'll receive a custom-made handout of instructions you can use at home.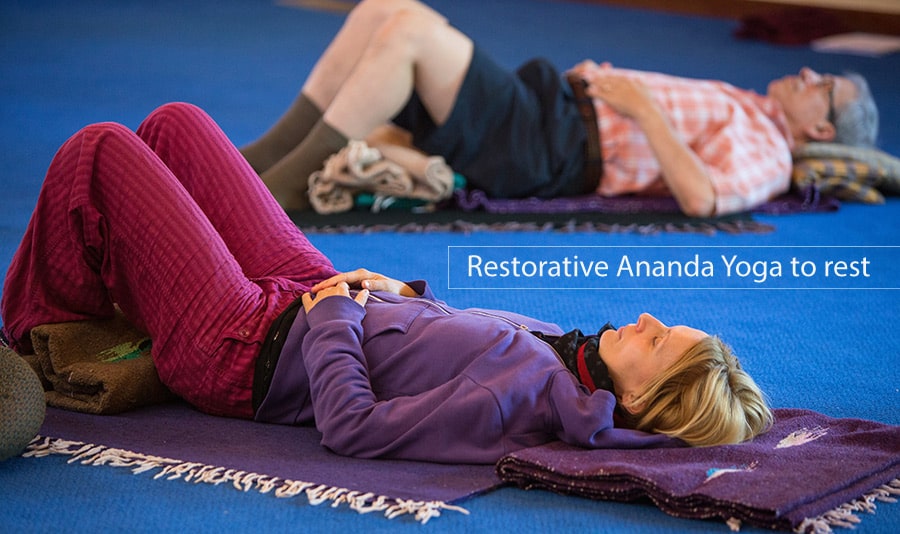 Saturday evening: Putting It Together
This evening you'll bring all the pieces together, beginning with some journaling to clarify your positive responses on the mental plane. You'll re-experience the Hong-Sau meditation to calm the mind, followed by one or two of your favorite restorative poses, so you are reminded how to get into them again. We will close with Superconscious Relaxation with AUM.
Sunday Morning: Releasing
Time for Q and A and a closing exercise to help you more deeply release your stress and step into new habits of awareness and calmness. We'll ask you to commit yourself to the healing benefits of 5 to 15 minutes of mindful practice each day. Your personal transformation will astonish you.
Here are some studies to show the value of yoga postures and watching the breath for reducing stress and anxiety:
For more information, please send us a Question or Comment:

Receive monthly news and inspiration.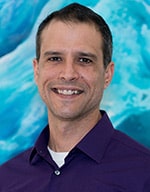 AnandaYoga® Therapist,Certified with International Association of Yoga Therapy, C-IAYT, and Ananda Yoga® Teacher, E-RYT-500, Weekend Retreat Facilitator, Instructor for 200 Hour Yoga Teacher Training

Sam initially took Ananda Yoga Teacher Training to deepen his own practice of yoga, but by the end of the course he felt inspired to begin teaching yoga classes. Sam found profound joy in teaching professionally. Wanting to expand his inner joy and depth of knowledge, Sam became an Ananda Yoga Therapist. He now lives near Ananda Village where he works, as an instructor for the Ananda Yoga Teacher Training Program, and leads weekend retreats along with providing private Yoga Therapy Sessions.

or e-mail or call us at 1-800-346-5350
Costs (FC)
Costs are on a per person basis.
Tent
RV
Standard
Shared
Standard
Private
Deluxe
Shared
Deluxe
Private
$262
$340
$468
$430
$602
Prices are all-inclusive and cover accommodations, meals, classes or activities, and course materials.
Find Calmness in Your Busy Life starts the afternoon of the first date listed and ends with lunch on the last date. Please see:
Pick up & drop off at Sacramento Airport. Click links for details.
You can add extra personal retreat days before and/or after your program. Check availability and costs for the days and accommodations that you require.
Find Calmness in Your Busy Life starts the afternoon of the first date listed. It's ideal to arrive before 4 pm, if you are able to. That way, you can join in the afternoon session of yoga and meditation, which begins at 4:45 pm. Dinner is at 6:30. The first real gathering of your group is at 7:30 pm. If you need to arrive here after 5 pm, that's fine, but it helps us if you let us know at 800-346-5350. We can also put aside a dinner for you if you need to arrive after 7 pm. The program ends with lunch on the last date. Please see our Daily Schedule.
See Transportation and Directions whether you are coming by plane, car, bus or train. Our Frequent Questions page answers many of the questions you might have about How to Go on Retreat.