Forest Bathing

Be Healed in Nature with Inspirational Activities
with Sundara Traymar
Un-Plug from the constant pull and stress of the digital world and re-connect to the healing power of nature—with forest activities designed by world-renowned author and naturalist Joseph Bharat Cornell.
These unique nature activities help us open more fully to nature's healing power; they have been used around the world. Inspired by the yogic tradition, the activities guide us to focus attention and be receptive to nature in creative and fun ways.
What you will gain:
Breathe deeply nature's healing influences in our 700 acres of coniferous and deciduous forests. Fill your tissues and pores with life-giving energy. Studies have shown that "bathing" in phytonic-rich forests significantly decreases level of stress hormones, anxiety, anger, and fatigue.
Practice nature meditation exercises to quiet your mind, expand your consciousness, and open your heart.
Learn how to internalize your experience of nature and feel a greater sense of peace and connection. Our wellness exercises provide a restorative cure for the many ailments that arise from spending too little time outdoors.
Feel a spirit of community and communion with others and with nature.
Please note: Most of our time together will be spent outdoors. Please bring comfortable walking shoes, hat, rain jacket, and water bottle.
Bonus: You will be given a signed copy of Joseph's book, The Sky and Earth Touched Me–Sharing Nature Wellness Exercises (insert Sky and Earth book cover photo)
"Joseph Cornell is one of the true founding fathers of Forest Therapy practice. It was Joseph who—decades ago—recognized and learned to utilize the positive health potential forests and natural environments have on human beings." –Doctors Qing Li, Won Sop Shin, Andreas Michalsen, and Dieter Kotte, Editors, International Handbook of Forest Therapy
Book Trailer-The Sky and Earth Touched Me: https://www.youtube.com/watch?v=B7rZB3SLttM&t=69s
"The Sky and Earth Touched Me shows us the way to open our hearts to all that surrounds us, and to remember, through experience, that we are part of a whole that will support, sustain, uplift, and expand our consciousness to that place of perfect wellness." —Shanti Rubenstone, MD, Stanford University School of Medicine, 1983
Free Nature Activity: Nature and Me (make link downloadable)
Learn more about Sharing Nature Worldwide at sharingnature.com
For more information, please send us a Question or Comment:

Receive monthly news and inspiration.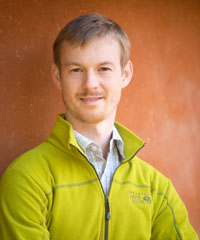 Inspirational teacher and retreat leader
International Director, Sharing Nature Worldwide
Gardener, Crystal Hermitage Gardens at Ananda Village
Sundara (Greg) Traymar is the International Director of Sharing Nature Worldwide and has been personally trained by world renowned author Joseph Bharat Cornell. Sundara is a gifted and inspiring teacher and wins friends wherever he travels. He has spent the last 12 years traveling the world, helping others deepen their love for nature.

or e-mail or call us at 1-800-346-5350
Costs (FB)
Costs are on a per person basis.
Tent
RV
Standard
Shared
Standard
Private
Deluxe
Shared
Deluxe
Private
$318
$396
$518
$486
$652
Prices are all-inclusive and cover accommodations, meals, classes or activities, and course materials.
Forest Bathing starts the afternoon of the first date listed and ends with lunch on the last date. Please see:
You can add extra personal retreat days before and/or after your program. Check availability and costs for the days and accommodations that you require.
Forest Bathing starts the afternoon of the first date listed. It's ideal to arrive before 4 pm, if you are able to. That way, you can join in the afternoon session of yoga and meditation, which begins at 4:45 pm. Dinner is at 6:30. The first real gathering of your group is at 7:30 pm. If you need to arrive here after 5 pm, that's fine, but it helps us if you let us know at 800-346-5350. We can also put aside a dinner for you if you need to arrive after 7 pm. The program ends with lunch on the last date. Please see our Daily Schedule.
See Transportation and Directions whether you are coming by plane, car, bus or train. Our Frequent Questions page answers many of the questions you might have about How to Go on Retreat.