Experiments in Higher Consciousness

An Experiential Retreat
A Retreat for Spiritual Renewal
The focus of this weekend is experiential – we'll practice together Yogananda's marvelous techniques for lifting your consciousness. You will experience such things as:
Meditating in sacred places of Ananda
Guidance and practice of Yogananda's Hong-Sau technique of concentration
Breathing exercises combined with stretching to help prepare you for meditation
Guided inspirational time in nature
An affirmation walk (a gift you will want to take home with you)
Guided visualizations on calmness, love, light and more
Devotional chanting
Our guided sadhanas of Energization Exercises, yoga postures, and meditation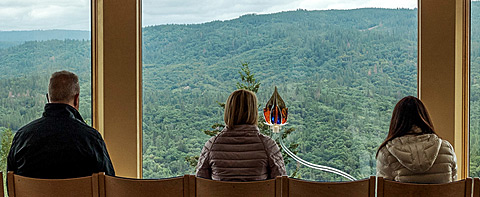 This weekend will help you reconnect with your center of calmness, refresh your mind, and bring joy to your heart and soul. You will want to repeat this weekend annually!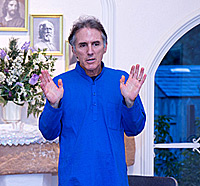 "Practice the art of silence. The tigers of worries, sickness, and death are running after you,and the only place you can be safe is in silence. The more you are silent, the more you will find happiness. Those who meditate deeply feel a wonderful silence....What you learn in meditation, practice in activitiy and conversation, and let no one dislodge your calmness. Hold on to your peace." - Paramhansa Yogananda
3 Tips for Experiencing Higher Consciousness at Home
1. Turn off the phone, computer, and other distractions—even cover or hide them, and determine that for one day you will focus on your own inner silence.
2. Take a walk in nature while repeating an uplifting affirmation or prayer.
3. Sit for a while and practice a technique to help you focus your mind. Determine not to stop just because you feel restless at first. Sit just a little longer and a little longer, letting your restlessness have time to settle out, and the inner peace of your soul to shine through.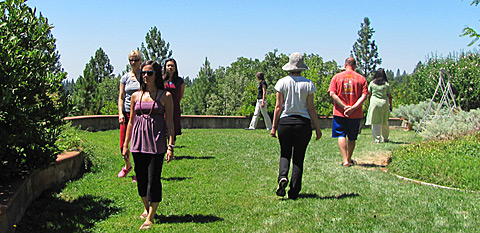 More details about your reservation for Experiments in Higher Consciousness

or e-mail or call us at 1-800-346-5350
Costs (EHC)
Costs are on a per person basis.
Tent /
RV
Standard
Shared
Standard
Private
Deluxe
Shared
Deluxe
Private
$252
$318
$450
$410
$592
Prices are all-inclusive and cover accommodations, meals, classes or activities, and course materials.
Experiments in Higher Consciousness starts the afternoon of the first date listed and ends with lunch on the last date. Please see: