Deepen Your Meditation Retreat

Take Your Hong Sau Practice to the Next Level
Not scheduled at this time.
with Nayaswami Mukti
Is your Hong Sau practice what you hoped it could be?
Taking your experience of meditation to the next level means putting it into action. Your meditation practice can uplift and inspire your daily life; and even more important, expand your soul connection inwardly. Seeing and feeling results will give you renewed joy and confidence in the life-changing power of your practice.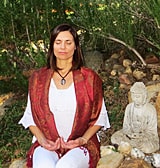 In this retreat, you will review your Hong Sau practice and explore:
The power of Yogananda's Energization Exercises
The 8 stages of Self-realization
How to draw intuitive guidance
Techniques to draw you into a more dynamic inner stillness and peace.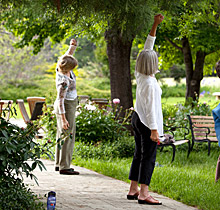 This retreat is led by Nayaswami Mukti, a core teacher at the Expanding Light known for her clarity, wisdom and joy.
"You are immortals, endowed with eternal joy. Never forget this during your play with changeable mortal life....The one thing that will never leave you is the joy of your soul."
— Paramhansa Yogananda
From our guests:
"Deepening Your Meditation" weekend was exactly what I needed. I learned specific techniques to fine tune my meditation practice which has amplified my state of well being and sense of presence. By the time I left, I felt energized and grounded and excited to take home what I learned and add it to my practice. Mukti was incredibly insightful, resourceful and knowledgeable about spirituality, especially what they teach at The Expanding Light. She started with a certain format but was open and willing to allow the format to weave and change with what was relevant to the participants of the group. We truly co-created the weekend together as the weekend progressed. Her skillful teaching held the light for all of us to explore and discover our own truths and understanding of what we were learning in the moment. She intuited that a journey to the Crystal Hermitage would expand our consciousness and experience even further, which it did. I will definitely go back to The Expanding Light for another meditation weekend or even to take other courses and magnify my consciousness to even greater heights. Thank you for all you do!! Jenny PK, Santa Rosa, CA

For more information, please send us a Question or Comment:

Receive monthly news and inspiration.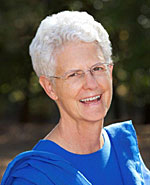 Inspirational teacher and retreat leader, Ananda Meditation Teacher, Ananda Minister and Spiritual Counselor
Nayaswami Mukti has been creating and leading a variety of inspirational retreats at The Expanding Light Retreat for the past many years. The themes and facets of her retreat programs reflect her own long-term and deep exploration to let every aspect of her life flow from a deep Kriya Yoga meditation practice. Her life has been one of uplifting service ranging from her full-time career as a speech therapist, to being a key member of the Ananda Music Ministry and to her out-reach to Ananda Meditation groups.
See all programs, articles, and full bio of Nayaswami Mukti.
No dates scheduled for Deepen Your Meditation Retreat at this time.
Prices are all-inclusive and cover accommodations, meals, classes or activities, and course materials.
Deepen Your Meditation Retreat starts the afternoon of the first date listed and ends with lunch on the last date listed. Check-in is anytime between 1:30 p.m. and 4:30 p.m. at our Front Desk. Your room will be available by 3:00 p.m. Dinner is at 6:30. The first gathering of your group is after dinner.
Please see:
You can add extra personal retreat days before and/or after your program. Check availability and costs for the days and accommodations that you require.
Deepen Your Meditation Retreat starts the afternoon of the first date listed. It's ideal to arrive before 4 pm, if you are able to. That way, you can join in the afternoon session of yoga and meditation, which begins at 4:45 pm. Dinner is at 6:30. The first real gathering of your group is at 7:30 pm. If you need to arrive here after 5 pm, that's fine, but it helps us if you let us know at 800-346-5350. We can also put aside a dinner for you if you need to arrive after 7 pm. The program ends with lunch on the last date. Please see our Daily Schedule.
See Transportation and Directions whether you are coming by plane, car, bus or train. Our Frequent Questions page answers many of the questions you might have about How to Go on Retreat.