Dates
Tent
RV
Standard
Shared
Standard
Private
Deluxe
Shared
Deluxe
Private
$252
$330
$458
$420
$592
This weekend program is suitable for yoga practitioners of all levels—beginners, intermediate, and advanced Hatha Yogis. Everyone will receive a challenge!
Challenge your strength, balance, and awareness of subtle energy during this Ananda Yoga Intensive. Explore more challenging yoga postures in stages to suit your body's needs, and take your asana practice to the next level.
During this retreat we'll:
Approach more difficult poses safely
Improve alignment and energy flow
Increase vitality, strength, and flexibility
Connect more deeply with Prana or "life-force"
Experience the subtler, deeper purposes of Hatha Yoga practice
Use asanas, affirmations, and visualizations to raise your consciousness
Use pranayama techniques to harness energy
Practice ancient meditation techniques to improve concentration and unite with the Source of happiness within you
Discover what you've been missing in callisthenic practices: a spiritual experience!
What is Ananda Yoga?
Based on the teachings of the great Yogi/Master, Paramhansa Yogananda, who brought to the West practical tools for increasing one's spiritual awareness and achieving Self-realization
Classical Hatha Yoga, which recognizes that physical postures do much more than aid our physical health. They connect the body, mind, breath, and consciousness into one harmonious flow
A practice that uses the knowledge of subtle energy to experience the truth that we are beings of energy
For more information, please send us a Question or Comment:

Receive monthly news and inspiration.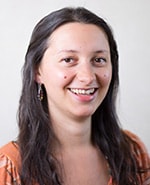 Director of Ananda Yoga® Teacher Training, Director of Restorative Yoga Teacher Training, Level 2 Ananda Yoga Teacher, E-RYT 500, Ananda Meditation® Teacher
Melody is an extraordinary yoga teacher, who conveys her great knowledge of yoga asanas—from physical mechanics to spiritual upliftment—with a blend of graciousness, authority, and fun. One of Melody's greatest strengths is the purity of her transmission of Yoga. She has very little egotism to block the clear flow of inspiration she shares. Her inner life is committed and deep, and she's able to help students experience that depth in their yoga practice.

or e-mail or call us at 1-800-346-5350
Costs (AYIW)
Costs are on a per person basis.
Tent
RV
Standard
Shared
Standard
Private
Deluxe
Shared
Deluxe
Private
$252
$330
$458
$420
$592
Prices are all-inclusive and cover accommodations, meals, classes or activities, and course materials.
Ananda Yoga Intensive starts the afternoon of the first date listed and ends with lunch on the last date. Please see:
You can add extra personal retreat days before and/or after your program. Check availability and costs for the days and accommodations that you require.
Ananda Yoga Intensive starts the afternoon of the first date listed. It's ideal to arrive before 4 pm, if you are able to. That way, you can join in the afternoon session of yoga and meditation, which begins at 4:45 pm. Dinner is at 6:30. The first real gathering of your group is at 7:30 pm. If you need to arrive here after 5 pm, that's fine, but it helps us if you let us know at 800-346-5350. We can also put aside a dinner for you if you need to arrive after 7 pm. The program ends with lunch on the last date. Please see our Daily Schedule.
See Transportation and Directions whether you are coming by plane, car, bus or train. Our Frequent Questions page answers many of the questions you might have about How to Go on Retreat.
RELATED PROGRAMS