Our backs serve us constantly, but we spend very little time taking care of them. Learn how to strengthen and recharge your back using the therapeutic power of guided Ananda Yoga® practice.
Research studies show that gentle, modified yoga postures are effective in relieving common complaints of back pain.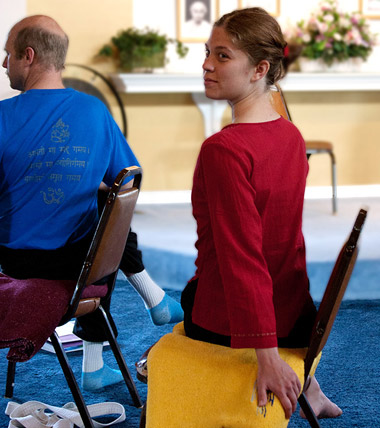 In Ananda yoga® you will experience a powerful combination of spinal awareness, conscious movement, and positive thoughts to help you develop healthy posture and relax areas of tension and pain.
You will discover the benefits of conscious breathing, energy work, relaxation, and meditation to help you feel stronger physically, mentally, and spiritually.
You will leave the weekend with a simple, effective researched based yoga routine modified to work for your body.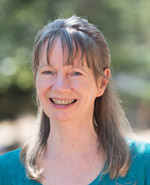 AnandaYoga®Therapist,Certified with International Association of Yoga Therapy, C-IAYT
Level 2 Ananda Yoga®Teacher, E-RYT-500,
Ananda Minister, Counselor
Maitri's name means "Friend" in Sanskrit and well describes her extraordinarily kind and supportive nature. She directs our Ananda Yoga® Teacher Training Assistantship program, where she helps YTT grads take their teaching to the next level. She also helped pioneer our Ananda Yoga Therapy Training and is one of the primary instructors in that program. Maitri, brings great wisdom and experience to her many programs. Maitri is a certified Ananda Meditation and Yoga Teacher, as well as a registered nurse.
No dates scheduled for Yoga Retreat for Back Care at this time.
Prices are all-inclusive and cover accommodations, meals, classes or activities, and course materials.
Yoga Retreat for Back Care starts the afternoon of the first date listed and ends with lunch on the last date. Please see:
You can add extra personal retreat days before and/or after your program. Check availability and costs for the days and accommodations that you require.
Yoga Retreat for Back Care starts the afternoon of the first date listed. It's ideal to arrive before 4 pm, if you are able to. That way, you can join in the afternoon session of yoga and meditation, which begins at 4:45 pm. Dinner is at 6:30. The first real gathering of your group is at 7:30 pm. If you need to arrive here after 5 pm, that's fine, but it helps us if you let us know at 800-346-5350. We can also put aside a dinner for you if you need to arrive after 7 pm. The program ends with lunch on the last date. Please see our Daily Schedule.
See Transportation and Directions whether you are coming by plane, car, bus or train. Our Frequent Questions page answers many of the questions you might have about How to Go on Retreat.
RELATED PROGRAMS