A Balanced Life – Plug Into Joy, Disconnect from Stress

A Spiritual Digital Detox Experience
Not scheduled at this time.
with Sundara
Un-Plug from the constant pull of the digital world and re-connect to your innate peace, calmness and inner, joyful radiance. No more will your hours be controlled by tweets and likes, but by a determined and creative effort to live fully in each moment.
This weekend retreat with Sundara Traymar includes:

Energization, gentle Ananda Yoga, and Ananda Meditation
Experiential Joy
Forest Therapy Exercises
Juicing for Glowing Health
Restorative Ananda Yoga
Creative Solutions

The Stats:
Americans habitually look at their smartphones an average of 52 times a day and roughly 80 times per day while on vacation.
Neuroimaging studies have shown that constant internet users experience abnormal changes in brain matter leading to anxiety, loneliness, depression and sleeplessness
Screen time has shown to put strain on meaningful human connections.

The Solutions:
New habits can be installed in the brain, by creating brain-grooves thru the power of deep trained attention and persistent good actions.
It rests with you whether you will let the divine soldiers of self-control, peace, and harmony to rule your mental kingdom.
Environment is stronger than will power. Surrounding yourself with positive people and influences strengthens your ability to create positive change.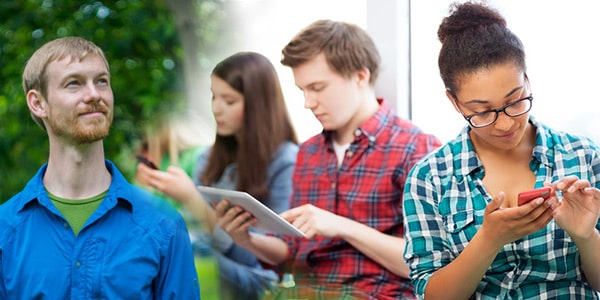 Very seldom have you realized that the health, success, and wisdom outlook of your life entirely depends upon the issue of the battle between your good and your bad habits. You must learn to put your bad habits to flight by training all your diverse good habits in the art of victorious psychological warfare. –Parmhansa Yogananda


Our environment has a strong magentic influence on which tendencies rule our life. During this weekend you will unplug from your devices and be surrounded with a magnetic current pulling you upwards toward your higher aspirations and authentic Self. When absorbed in joyful activities, our old habits can "fall away like autum leaves."
Energization, Yoga, and Meditation–Start your days off right with a breakfast of Ananda Yoga® techniques for all around well-being.
Experiential Joy– A fun and creative class for learning Yogananda's essential teachings on how we can awaken our true potential and replace bad habits for good habits.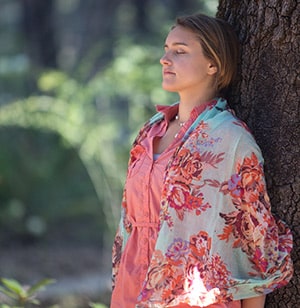 Forest Therapy Exercises –Breathe deeply nature's healing influences in our 700 acres of coniferous forests. Fill your tissues and pores with life giving energy. Studies have shown that "bathing" in phytonic rich forests significantly decreases level of stress hormones, anxiety, anger and fatigue.
Juicing for Glowing Health– Fill your body with condensed life force found in fresh fruits and vegetables. Vitamins are the "brains" of the food we eat and are the subtle electricity to replete the body battery with fresh energy.
Restorative Ananda Yoga®–Deeply relax as your body is completely supported in yoga poses. With the aid of props, without strain or pain, we can achieve physical, mental and emotional relaxation.
Creative Solutions –We will create a customized yogic inspired plan for replacing digital time with more meaningful connections with others and ourselves.
For more information, please send us a Question or Comment:

Receive monthly news and inspiration.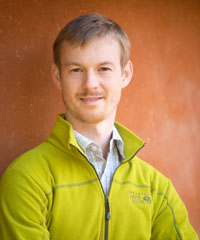 Inspirational teacher and retreat leader
International Director, Sharing Nature Worldwide
Gardener, Crystal Hermitage Gardens at Ananda Village
Sundara (Greg) Traymar is the International Director of Sharing Nature Worldwide and has been personally trained by world renowned author Joseph Bharat Cornell. Sundara is a gifted and inspiring teacher and wins friends wherever he travels. He has spent the last 12 years traveling the world, helping others deepen their love for nature.
No dates scheduled for A Balanced Life – Plug Into Joy, Disconnect from Stress at this time.
Prices are all-inclusive and cover accommodations, meals, classes or activities, and course materials.
A Balanced Life – Plug Into Joy, Disconnect from Stress starts the afternoon of the first date listed and ends with lunch on the last date listed. Check-in is anytime between 1:30 p.m. and 4:30 p.m. at our Front Desk. Your room will be available by 3:00 p.m. Dinner is at 6:30. The first gathering of your group is after dinner.
Please see:
You can add extra personal retreat days before and/or after your program. Check availability and costs for the days and accommodations that you require.
A Balanced Life – Plug Into Joy, Disconnect from Stress starts the afternoon of the first date listed. It's ideal to arrive before 4 pm, if you are able to. That way, you can join in the afternoon session of yoga and meditation, which begins at 4:45 pm. Dinner is at 6:30. The first real gathering of your group is at 7:30 pm. If you need to arrive here after 5 pm, that's fine, but it helps us if you let us know at 800-346-5350. We can also put aside a dinner for you if you need to arrive after 7 pm. The program ends with lunch on the last date. Please see our Daily Schedule.
See Transportation and Directions whether you are coming by plane, car, bus or train. Our Frequent Questions page answers many of the questions you might have about How to Go on Retreat.