Only 1 Space Left, and then we will create a waiting list. If you try to reserve online and there's no space for you, phone 800-346-5350 to be added to the waiting list.
Take Your Teaching to The Next Level
This Level 2 teacher training program is offered to teachers who have graduated from Ananda Yoga® Teacher Training or Bridge to Ananda Yoga® and have experience teaching Ananda Yoga.

In this 4-week online class, you will take your teaching to the next level by diving deeply into principles and techniques of assisting and adjusting for over 30 Ananda Yoga poses.
This course will give you the opportunity to:
Develop the ability to recognize and prioritize which adjustments yoga students need
Improve your understanding and cueing of the asanas
Study anatomical planes of motion, safety and alignment
Hone your teaching skills to make asana safe and comfortable for those with common vulnerabilites
Watch online demonstrations and explanations of assisting moves
Receive detailed instructions in an online illustrated course manual
Learn to target warm up exercises for joints and areas of the body used in specific asanas
Create videos of yourself practicing with volunteer students to be reviewed by mentors
Receive guidance and answers to your questions from our experienced faculty
Assimilate what you have learned with assignments and quizzes
Plan to engage with class content for about 12 hours pre-course and then approximately 15 hours per week for 4 weeks during the course dates. In each of the first 3 weeks of the course, participate in approximately 8 hours of live or pre-recorded classes, about 5.5 hours of mentored at home practice and at least 1.5 hour of guided Sadhana. In the 4th week there will be about 3.5 hours of live or pre-recorded class and 1 hour practice, 1.5 hr guided Sadhana. The rest of the hours in the final week will be spent doing longer written and video assignments, receiving and giving feedback, quiz and closing.

NOTE: During the COVID 19 outbreak we strongly recommend following CDC guidelines when in engaging with volunteer students – screen teacher and students for fever, symptoms or recent contact with infected persons, maintain physical distance when possible, use masks and gloves when in close contact, frequently disinfect any shared surfaces, wash hands frequently and avoid touching your face.
Please fill out the online application and medical questionnaire to begin your reservation today!
Yoga Alliance RYT's and E-RYT's: This course offers up to 72 hours of continuing education credit. Ask your instructor for documentation.
This course is open to all and is also part of Ananda's Yoga Therapy Training. In this Course Syllabus, certain parts apply only to those seeking certification as an Ananda Yoga Therapist.
For more information, please send us a Question or Comment:

Receive monthly news and inspiration.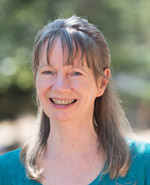 AnandaYoga®Therapist,Certified with International Association of Yoga Therapy, C-IAYT. Level 2 Ananda Yoga®Teacher, E-RYT-500, Ananda Minister, Counselor
Maitri's name means "Friend" in Sanskrit and well describes her extraordinarily kind and supportive nature. She directs our Ananda Yoga® Teacher Training Assistantship program, where she helps YTT grads take their teaching to the next level. She also helped pioneer our Ananda Yoga Therapy Training and is one of the primary instructors in that program. Maitri, brings great wisdom and experience to her many programs. Maitri is a certified Ananda Meditation and Yoga Teacher, as well as a registered nurse.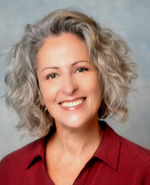 Michele Tsihlas is passionate about, and dedicated to, the pursuit of wellness, health, and fitness from the inside out. Knowing that no single approach is right for every individual, she has been trained in a range of modalities including Yoga, Yoga Therapy, Personal Fitness Training, Group Fitness, and Wellness Coaching. Michele is currently teaching the Asana portion of the Yoga Teacher Training Program and assisting in higher level yoga programs.
See all programs, articles, and full bio of Michele Tsihlas.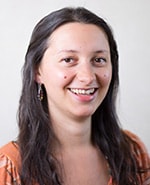 Director of Ananda Yoga® Teacher Training, Director of Restorative Yoga Teacher Training, Level 2 Ananda Yoga Teacher, E-RYT 500, Ananda Meditation® Teacher
Melody is an extraordinary yoga teacher, who conveys her great knowledge of yoga asanas—from physical mechanics to spiritual upliftment—with a blend of graciousness, authority, and fun. One of Melody's greatest strengths is the purity of her transmission of Yoga. She has very little egotism to block the clear flow of inspiration she shares. Her inner life is committed and deep, and she's able to help students experience that depth in their yoga practice.
No dates scheduled for Online Ananda Yoga® Assistantship at this time.