Vibratory Healing Experience

There are no dates currently scheduled.
Dive into this experiential weekend, filled with healing power. By uplifting and changing your energy, you can experience personal healing and transformation.
Science tells us that we are made of energy. As we raise the rate of vibration of that energy, we are changed!
Your weekend begins with an overview of how energy heals. Then, you'll experience this for yourself through many different practices, including:
Meditation—you'll learn an effective technique to help you concentrate
Energization Exercises—"invented" by Yogananda, to help you consciously draw more energy into the body
Affirmations for self-healing—positive thought changes the vibrations in the mind and is powerful!
Heliotropic Healing Techniques—Yogananda taught ways to draw healing from the sun
Singing, chanting, mantras—Music has a vibration that bypasses the mind and brings healing directly to the heart. In a similar way, mantras are words with vibratory power that work directly on one's energy.
Yogananda's techniques for sending healing at a distance through prayer for others, as well as his healing prayer techniques to use on oneself.
We'll also draw on the healing vibration of delicious, organic, vegetarian meals and the beauty of nature that surrounds us.
Don't miss this weekend! It promises to be a spiritual highlight for all who attend.
More details about your reservation for Vibratory Healing Experience
Holistic Health Workshops and Free Resources:

Receive monthly news and inspiration.
Come a Day Early
Relax, Take a Walk,
Get a Massage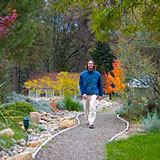 Stay an Extra Day, Relax,
Absorb Your Experience