You Can Change Your Brain and Transform Your Life

Self-Transformation through Superconsciousness
Not scheduled at this time.
with Dr. Peter Van Houten
Who do you want to be in 6 months? Learn how your brain can help you!
Benefits of this weekend
Thanks to new brain research, shared by our engaging and inspiring Peter Van Houten, M.D., you will:
Gain an in-depth understanding of how meditation and spiritual practices refine your brain
Learn specific practices proven to help self-transformation
Learn lifestyle changes to benefit and support your transformation
Understand how to make the most of the connection between your energy anatomy and your brain's anatomy
Learn specific ways to move toward greater superconscious inspiration in your life
Feel greatly motivated to create a regular meditation practice
Nursing CEU Eligible: 5 hours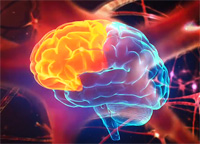 One of the central keys to brain change is daily meditation, which develops the prefrontal lobes and quiets the primitive areas of the brain associated with negative emotions. In addition to bringing more happiness and success into your life, more prefrontal lobe development, as Dr. Peter will discuss, opens the doorway to superconsciousness, our highest potential as human beings.
Another key component of spiritual and personal development lies in our astral anatomy, our energy body. You'll learn how your energetic body, including the chakras, relates to your physical brain and body, and how best to make use of this connection.
What is superconsciousness?
Superconsciousness is a joy-permeated, ecstatic reality available to every spiritual aspirant. The experience of superconsciousness can revolutionize your creativity, intuitive ability, and understanding of life and other people. It can dramatically increase your compassion and ability to love. In surperconcisousness boundless energy is yours.
Think big!
You'll learn how to set large goals for yourself, while at the same time beginning with realistic small steps. Your brain will help you move from the small steps in the direction of your larger goal.
If you have friends who wonder why you are interested in meditation, this is the perfect way for them to learn the benefits of meditation—physically, psychologically, and spiritually. They will come away wanting to join you in your meditation practices! And your own commitment to meditation will be strengthened.
Basic schedule for the weekend
Friday evening – introductory talk on the brain and meditation by Dr. Peter plus instruction in meditation
Saturday morning— Class by Dr. Peter: How the brain changes according to how we use it; how meditation transforms the brain and develops the prefrontal lobes, seat of superconsciousness.
Saturday afternoon—Continuation of the morning topic.
Saturday evening – Time to relax with light entertainment.
Sunday morning— Class by Dr. Peter on the advanced anatomy of yoga, the energy body, as well as a guided goal setting exercise. 15-minute private consultation time for each student with Dr. Peter.
What our guests say:
"Wonderful course. So much information - all helpful. Privileged to be a student of Dr. Peter. I am so glad that he shared his immense knowledge in such a kind, caring, and compassionate way. This course and my experience with meditation at The Expanding Light will reshape my life for the better." —M. M., Carmichael, CA
"A great way to check in with who you are, where you are, where you might want to go, and lots of tools on how to get there. Probably life changing." —Tim, Truckee, CA
"I could not get enough of Dr. Peter. He has been able to share pretty complicated concepts in simple language and made me inspired to keep learning further. He is an awesome speaker and a wealth of knowledge." — L. Popper, Incline Village, NV
"What I loved best about this retreat (aside from learning from Dr. Peter) is the wonderful staff always at the ready to support and assist. Qualified and experienced people at my elbow always." —Stevie, Reno, NV
"This program will help me in my work as a Registered Nurse. I will take all I have learned about the brain, meditation, and practices and share with my patients. Dr. Peter presents this information in an easy way." — C,B., San Francisco, CA

"This has been a wonderful experience. Enlightening and encouraging. The pace and depth of content has been just right. Peter's delivery has been great—wonderful, intelligent, humorous!" —Donal, San Leandro, CA
"I loved it. Dr. Van Houten's presentation exceeded my expectations—interesting, engaging, informative, and motivating." —Mary, St. Helena, CA
"I have found the Dr. Peter's course to be invaluable in my life and psychology practice." —Lee, Cobb, CA
"It was wonderful! All of the program was valuable and helpful"—Jerry, Ashland, OR
"It was an unbelievably excellent class. The information confirms what meditation can really do. The class was beyond my expectations. Dr. Van Houten is a blessing for all of us." —Edwin, Palo Alto, CA
"Able finally to do meditation because I understand the science behind it. The subject matter is so fascinating! Liked Peter's presentation, style, humor, and heart." —Guest
"This program was extraordinary and probably life-changing. There was so much recent scientific information that was made easy to understand. I will be back again for another program, as I know it will be new and updated. This program will be helpful for my psychology practice, and I can share it with patients. Dr. Van Houten is wonderful—very bright and knowledgable, warm and engaging."
—Carol P.
"I got a huge amount of information, beautifully organized, that sorted out and prioritized my existing knowledge and added a whole batch of the latest discoveries I wasn't aware of. I especially loved the unfailing hope and faith that was constantly shared about the possibiliteis of work on our brains to change them for the better." —Corina, Reno, NV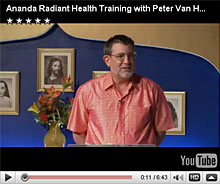 For more information, please send us a Question or Comment:

Receive monthly news and inspiration.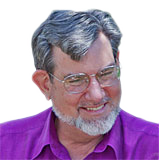 Medical Doctor and Founder of the Sierra Family Medical Clinic, Ananda Minister
Dr. Peter is a graduate of University of California San Francisco Medical School and founder of an award-winning rural community medical clinic in Northern California. As the Clinic's Medical Director, Peter has been instrumental in bringing new and highly effective tools in Behavioral Health to patients in need. In 2009 Dr. Peter was awarded the Rural Champion award for the State of California.
See all programs, articles, and full bio of Dr. Peter Van Houten.
No dates scheduled for You Can Change Your Brain and Transform Your Life at this time.
Prices are all-inclusive and cover accommodations, meals, classes or activities, and course materials.
You Can Change Your Brain and Transform Your Life starts the afternoon of the first date listed and ends with lunch on the last date listed. Check-in is anytime between 1:30 p.m. and 4:30 p.m. at our Front Desk. Your room will be available by 3:00 p.m. Dinner is at 6:30. The first gathering of your group is after dinner.
Please see:
You can add extra personal retreat days before and/or after your program. Check availability and costs for the days and accommodations that you require.
You Can Change Your Brain and Transform Your Life starts the afternoon of the first date listed. It's ideal to arrive before 4 pm, if you are able to. That way, you can join in the afternoon session of yoga and meditation, which begins at 4:45 pm. Dinner is at 6:30. The first real gathering of your group is at 7:30 pm. If you need to arrive here after 5 pm, that's fine, but it helps us if you let us know at 800-346-5350. We can also put aside a dinner for you if you need to arrive after 7 pm. The program ends with lunch on the last date. Please see our Daily Schedule.
See Transportation and Directions whether you are coming by plane, car, bus or train. Our Frequent Questions page answers many of the questions you might have about How to Go on Retreat.