Take Care of Yourself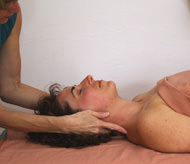 There are no dates currently scheduled.
To deal with the challenges so many of us are facing right now, we need to be at our best. The Take Care of Yourself program is much more than an opportunity to pamper yourself with a healing massage – though there will be plenty of time for that, too.
The 2-day Take Care of Yourself programs will give you rejuvenation and re-inspiration in a very short time, with instruction in meditation, breathing exercises, restorative yoga, and hatha yoga with an emphasis on healing body and mind. In addition, you'll learn some of the important ingredients of bringing greater health and happiness into your busy life. The 2-day programs also include 1 one-hour massage.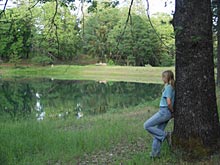 Massages are given at Ananda's Center for Radiant Health — you can choose from Swedish massage, polarity therapy, Ayurvedic massage, energy balancing, deep tissue, acupressure, Tui-Na, lymphatic, reflexology, myofascial release, warm stones, and more. In addition, the Center offers Ayurvedic consultation and treatments, astrological readings, and career coaching. If you're interested in a specific type of service, please call to make sure it will be offered while you are here.
"Thanks for sharing your wisdom, light, and heart with us this weekend. It was a beautiful, replenishing experience. I am so grateful for the peace, serenity, and rest that came through the environment of Ananda, and the practices we participated in."
– Dawn S
More details about your reservation for Take Care of Yourself
Holistic Health Workshops and Free Resources:

Receive monthly news and inspiration.
A healing massage is included in the price at
The Center for Radiant Health