Super Relaxation with OM Retreat

Techniques for the Art of Relaxation
Not scheduled at this time.
with Maitri Jones
Paramhansa Yogananda gave specific practices and visualizations to help master the art of relaxation that are similar to a yoga nidra system from other traditions. The Ananda version presented uses Yogananda's words and techniques to achieve complete relaxation and a higher state of consciousness.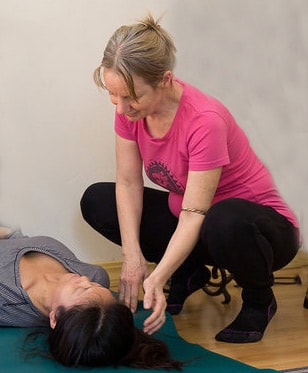 True relaxation is one of the most difficult skills to master, especially in today's world. Our stressful daily lives give us the message to be constantly on guard, tensed for the next demand upon us. If this state of worry and fear rules our lives our nervous system is caught in chronic "fight or flight" mode, and we feel always tired and depleted.
This weekend can change this pattern in your life permanently!
Give yourself a lasting life skill:
Learn how to build an inner portable paradise of peace
Find deep rest without collapsing into sleep but learning how to relax upward
Recognize the tangles of emotion, tension, and negative feelings that are sapping your energy.
Use yogic techniques to accept, relax, let go, and transform.
Tune into the transcendent healing power of OM!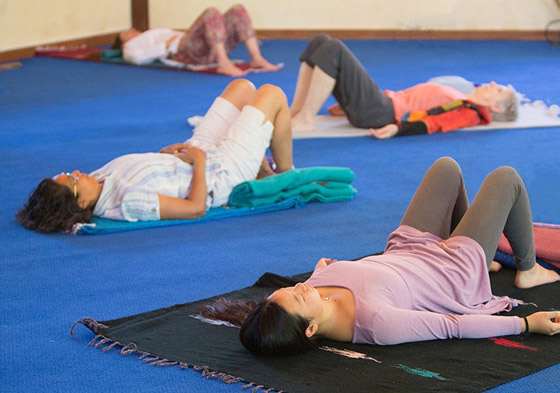 For more information, please send us a Question or Comment:

Receive monthly news and inspiration.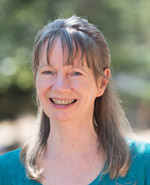 AnandaYoga®Therapist,Certified with International Association of Yoga Therapy, C-IAYT. Level 2 Ananda Yoga®Teacher, E-RYT-500, Ananda Minister, Counselor
Maitri's name means "Friend" in Sanskrit and well describes her extraordinarily kind and supportive nature. She directs our Ananda Yoga® Teacher Training Assistantship program, where she helps YTT grads take their teaching to the next level. She also helped pioneer our Ananda Yoga Therapy Training and is one of the primary instructors in that program. Maitri, brings great wisdom and experience to her many programs. Maitri is a certified Ananda Meditation and Yoga Teacher, as well as a registered nurse.
No dates scheduled for Super Relaxation with OM Retreat at this time.
Prices are all-inclusive and cover accommodations, meals, classes or activities, and course materials.
Super Relaxation with OM Retreat starts the afternoon of the first date listed and ends with lunch on the last date listed. Check-in is anytime between 1:30 p.m. and 4:30 p.m. at our Front Desk. Your room will be available by 3:00 p.m. Dinner is at 6:30. The first gathering of your group is after dinner.
Please see:
You can add extra personal retreat days before and/or after your program. Check availability and costs for the days and accommodations that you require.
Super Relaxation with OM Retreat starts the afternoon of the first date listed. It's ideal to arrive before 4 pm, if you are able to. That way, you can join in the afternoon session of yoga and meditation, which begins at 4:45 pm. Dinner is at 6:30. The first real gathering of your group is at 7:30 pm. If you need to arrive here after 5 pm, that's fine, but it helps us if you let us know at 800-346-5350. We can also put aside a dinner for you if you need to arrive after 7 pm. The program ends with lunch on the last date. Please see our Daily Schedule.
See Transportation and Directions whether you are coming by plane, car, bus or train. Our Frequent Questions page answers many of the questions you might have about How to Go on Retreat.