Dates
Apr 15 – 22, 2018
Oct 7 – 14, 2018
Tent
RV
Standard
Shared
Standard
Private
Deluxe
Shared
Deluxe
Private
$532
$763
$1225
$1085
$1722
Teachers
More Information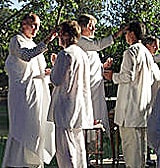 NOTE: Kriya Yoga Preparation Intensive is for those that have already been approved – which means they must have taken discipleship and practiced Hong Sau, AUM and Energization Exercises for 4 – 6 months.
This dynamic, life-changing program is highly recommended for those about to take Kriya Initiation for the first time, as well as for Kriyabans who wish to recharge and deepen their Kriya practice. Kriya Initiation will be one of the most valuable steps in your life. This week will prepare you perfectly for your initiation.
You will deepen your practice of all the techniques of our path (Energization Exercises, hong-sau, and AUM) and learn new Kriya preparation techniques, as well as immerse yourself in Yogananda's vibrations and the experience of Ananda Village.
Your week of spiritual upliftment also includes:
Classes on attunement, magnetism, and discipleship
Discipleship Renewal Ceremony in our sacred Lahiri Shrine
One-on-one personal Kriya Preparation consultation
Daily Kriya preparation meditations guided by Kriya ministers and other deep meditators
A special day of retreat before the Kriya Initiation Ceremony on Saturday
A personalized Kriya review and guided Kriya meditation after your initiation
If you have any questions about this program, please contact Sanjan at the Kriya Sangha at 530-478-7624 or kriyayoga@ananda.org. We hope you will join us!
For more information, please send us a Question or Comment:

Receive monthly news and inspiration.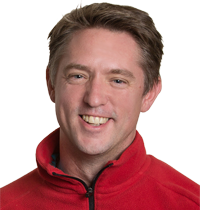 Ananda Meditation Teacher
A long-time meditation teacher, Sanjan is the head of the Ananda Kriya Sangha for North and South America. He teaches the Preparation for Kriya Yoga Program, organizes the Kriya Initiations at The Expanding Light, and is willing to meet privately with guests who would like to explore the steps to prepare for Kriya initiation. Having experienced the accelerated spiritual growth that comes from practicing Kriya Yoga, Yogananda's most advanced technique, Sanjan is thrilled to help others enter into this ancient yogic practice and offer support along the way.

or e-mail or call us at 1-800-346-5350
Costs (KYPI)
Costs are on a per person basis.
Apr 15 – 22, 2018
Oct 7 – 14, 2018
Tent
RV
Standard
Shared
Standard
Private
Deluxe
Shared
Deluxe
Private
$532
$763
$1225
$1085
$1722
Prices are all-inclusive and cover accommodations, meals, classes or activities, and course materials.
Kriya Yoga Preparation Intensive starts the afternoon of the first date listed and ends with lunch on the last date. Please see:
You can add extra personal retreat days before and/or after your program. Check availability and costs for the days and accommodations that you require.
Kriya Yoga Preparation Intensive starts the afternoon of the first date listed. It's ideal to arrive before 4 pm, if you are able to. That way, you can join in the afternoon session of yoga and meditation, which begins at 4:45 pm. Dinner is at 6:30. The first real gathering of your group is at 7:30 pm. If you need to arrive here after 5 pm, that's fine, but it helps us if you let us know at 800-346-5350. We can also put aside a dinner for you if you need to arrive after 7 pm. The program ends with lunch on the last date. Please see our Daily Schedule.
See Transportation and Directions whether you are coming by plane, car, bus or train. Our Frequent Questions page answers many of the questions you might have about How to Go on Retreat.
RELATED PROGRAMS