"Nature's simplicity awakens in us a sense of serenity and belonging." - Joseph Cornell
Recharge and get inspired! A weekend of Ananda Yoga, meditation, and chanting in the beautiful and uplifting 700 acres of Ananda Village. Recharge your body, mind, and spirit with "life force" or "prana" as you merge yourself in nature.
The Scientific Healing Power of Nature:
Like yoga, Nature can be very healing and transformative for our whole being. Forests were humankind's first temples and sanctuaries.
Today, some of those benefits are being discovered by science.
Researchers have discovered that spending time in a forest (Forest Bathing) reduces stress, lowers blood sugar, increases concentration, strengthens the immune system, builds up vitality, and even has anti-cancer benefits. Walking with bare feet and grounding, benefits many conditions like chronic stress, inflammation, and other common heath disorders.
* This retreat is for all levels.
Watch this Yoga in Nature with Vahini-Om
"… Such a vitalized man lives in a temple of living energy, in which the powers of mind and wisdom love to come and remain."
Paramhansa Yogananda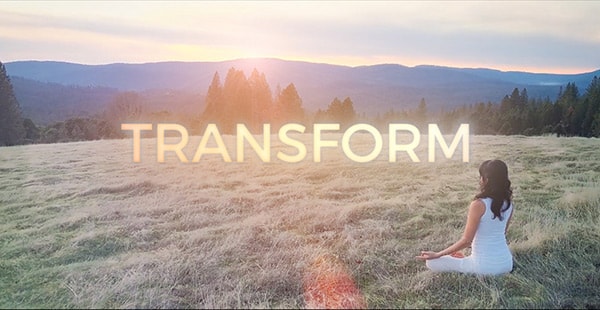 In this weekend, you will practice:
The rejuvenating Energization Exercises given by Paramhansa Yogananda— a technique to recharge our body, mind, and spirit with prana, the vital life force flowing throughout creation.

.

Gentle Yoga Postures to obtain higher awareness and psychophysical wellbeing.
Guided Meditations to still the mind and awaken your highest potentials.
A Vita-Heliotherapic method of healing; a method of consciously cultivating vitality from the sun.
Nature Activities and Deep Play: expand our sense of Self and open our hearts to all creation.
Lots of FUN!
* This retreat is for all levels.
What to bring:
a yoga mat for outdoors
comfortable clothes that can get dirty!
hat
water bottle
bag
Weekend Schedule:
FRIDAY
7:30-9:00 Course orientation
SATURDAY
6:30-8.30 Ananda Yoga in Nature
8:30 Breakfast in Silence
10:00 Ananda Yoga in Nature
12:30 Lunch
1:30-4:00 Free time or guided visit around Ananda Community
4:00-6:30 Ananda Yoga in Nature
6:30 Dinner
7:30-9:00 Ispirational activity
SUNDAY
5:37 Sunrise Ananda Yoga in Nature
8:30 Breakfast surprise
10:00 Sharing circle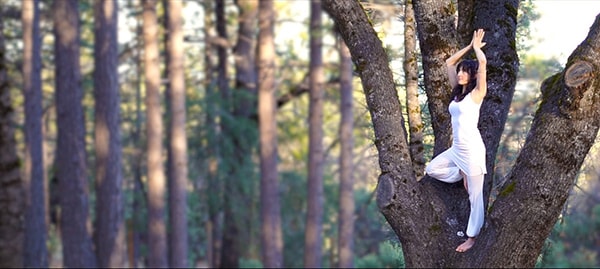 For more information, please send us a Question or Comment:

Receive monthly news and inspiration.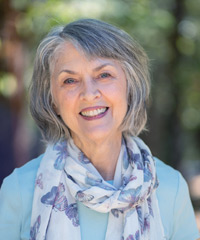 Ananda Yoga® Instructor (RYT 200) and Certified Ananda Yoga Therapist
Dayavati Barsic, Ananda Yoga® Instructor (RYT 200) and Certified Ananda Yoga Therapist, is a well-loved teacher, known for her expertise and gentle manner. The mother of 5 wonderful children, and 6 grandchildren, she has taught yoga for more than 30 years.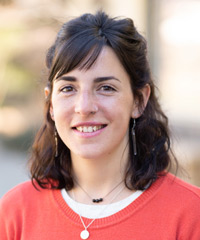 Uma Bottaro is a vibrant, energetic, and joy-filled burst of sunshine. As an Ananda Yoga Teacher, her depth of spirit and caring nature shine through, as you will experience during her classes and led sadhanas. Uma serves at The Expanding Light Yoga Retreat. Marketing, web and flyer design, helping to lead programs and teaching yoga are some of the jobs that she lends her talents to.
No dates scheduled for Ananda Yoga® Inner Glow Retreat at this time.
Prices are all-inclusive and cover accommodations, meals, classes or activities, and course materials.
Ananda Yoga® Inner Glow Retreat starts the afternoon of the first date listed and ends with lunch on the last date listed. Check-in is anytime between 1:30 p.m. and 4:30 p.m. at our Front Desk. Your room will be available by 3:00 p.m. Dinner is at 6:30. The first gathering of your group is after dinner.
Please see:
You can add extra personal retreat days before and/or after your program. Check availability and costs for the days and accommodations that you require.
Ananda Yoga® Inner Glow Retreat starts the afternoon of the first date listed. It's ideal to arrive before 4 pm, if you are able to. That way, you can join in the afternoon session of yoga and meditation, which begins at 4:45 pm. Dinner is at 6:30. The first real gathering of your group is at 7:30 pm. If you need to arrive here after 5 pm, that's fine, but it helps us if you let us know at 800-346-5350. We can also put aside a dinner for you if you need to arrive after 7 pm. The program ends with lunch on the last date. Please see our Daily Schedule.
See Transportation and Directions whether you are coming by plane, car, bus or train. Our Frequent Questions page answers many of the questions you might have about How to Go on Retreat.
Meditative Walking by Swami Kriyananda
To practice interiorization of the mind during normal waking consciousness, try this walking meditation. Walk alone, if possible, during this exercise, for its purpose is to interiorize the mind, not to externalize it in the company of others. At the same time, I am aware that walking meditations are often practiced in a group. Such practice has the advantage of formalizing one's practices; it can make you regular in them. So take it, if you like, as my personal preference. To me, this practice is too intimate for anything but solitary practice.
Throughout this practice, make it a point to relate to God, to God through Nature, and to your own higher Self.
Don't walk vigorously. In other words, don't hike. Walk easefully. Express in outward action the peace you feel in meditation.
Now, be aware of the energy as it moves through your body. Feel yourself surrounded by a great, inverted vortex of cosmic energy, spinning slowly around you, and drawing you upward toward its source in infinity.
Bring that energy down, after a time, into an awareness of its manifestation in your physical environment.
Listen to the birds singing: Hear the Divine Consciousness singing through them. Ask the Divine Mother if She hasn't some special message, in their singing, for you.
Listen to the sounds in your vicinity: to dogs barking, people's voices in the distance, cars moving. Feel the Divine Mother communicating with you through all those sounds.
Gaze at the sunlight as it trembles on a leaf; at the clouds sailing overhead; at the trees, the bushes; at countless objects around you. Share those visual impressions with the Divine Mother, as if also with your higher Self.
Feel the wind on your skin, the warmth of the sunlight or the coolness of the evening air. In every thought, in every impression, make the Divine Mother a participant.
If thoughts come to you in the form of words, share them with the Divine Mother as though you were talking to Her. Don't only think about Her, in the third person. Talk to Her.
Feel yourself as the breath of divine love and joy. Walk joyfully on an earth where all beings rejoice in their unseen, heavenly origin.