Kriya Yoga Introduction
Kriya Yoga is a comprehensive spiritual path that was brought to the West by Paramhansa Yogananda, author of Autobiography of a Yogi. Kriya also refers to the specific technique that is part of the spiritual path taught by Yogananda.
Learn more
about the Path of Kriya Yoga and receiving Kriya through Ananda.
The path of Kriya Yoga involves several steps, two of which are immediately available to any guest at The Expanding Light. The first two steps are Yogananda's Energization Exercises and the Hong-Sau technique of concentration. Once a person is familiar with Yogananda's teachings and has some experience practicing these techniques, he may choose to take Discipleship Initiation. This is commitment to follow Yogananda's path to Self-realization. Once the student has taken Discipleship Initiation, he is eligible to learn the AUM technique of meditation. After about a year's practice with these techniques, one may be eligible for Kriya Initiation.
Ananda's Kriya Minister, Sanjan Thelen, is available to talk with anyone interested in pursuing this process. You can call him at 530-478-7624 or contact the Kriya Ministry. He can help get you started on the next step for you.
You can begin the work of getting ready for Kriya on your own by taking the following steps:
Kriya Yoga Courses Scheduled:

Receive monthly news and inspiration.
Come a Day Early
Relax, Take a Walk,
Get a Massage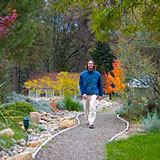 Stay an Extra Day, Relax,
Absorb Your Experience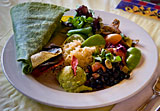 Three delicious and satisfying
vegetarian buffet meals are included
with the cost of your stay