Meditation Retreats
"The spirit soars here. If you have ever wondered what it would feel like to fly, come try your wings here..."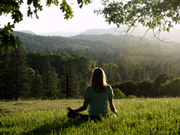 True meditation is a way to commune with the Divine within yourself. Over the past 40 years, thousands of people have meditated here, creating a uniquely peaceful atmosphere.

We offer you the practical, in-depth approach to meditation brought to the West by Paramhansa Yogananda. These techniques can take you beyond relaxation to a profound connection with your own higher Self.

Meditation for Everyone Courses Scheduled:

Receive monthly news and inspiration.
Come a Day Early
Relax, Take a Walk,
Get a Massage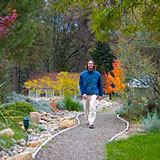 Stay an Extra Day, Relax,
Absorb Your Experience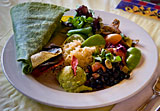 Three delicious and satisfying
vegetarian buffet meals are included
with the cost of your stay