Teachers
More Information
This is a training program for adults only. Previous meditation experience is beneficial for program participants. Participants will receive a Letter of Completion.
This program is for those interested in sharing the gifts of inner peace with children: parents, meditation teachers, yoga teachers, and educators. No previous experience is necessary to learn how to work with children's natural, boundless energy to redirect and focus it more inwardly, thus leading them to a place of calmness and greater self-awareness.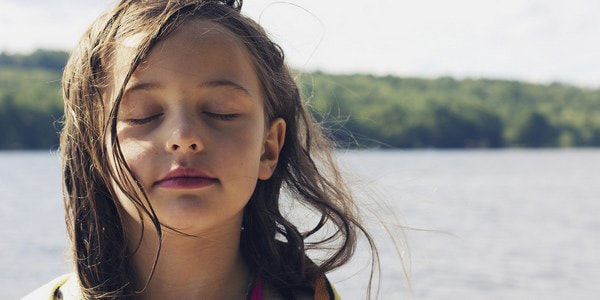 This training program will offer many games and activities, as well as practical tips and ideas, for sharing with children ages 3 to 10. During this innovative training program, you will learn to:
Nurture children's spiritual life
Understand a child's developmental needs according to their age and to their level of consciousness
Use the yogic perspective from Education for Life to address and help uplift children's energy
Use the steps of Flow Learning created by Joseph Bharat Cornell to guide children into moments of wholeness
Create a safe space for children to access their higher Selves
Lead children in simple breathing exercises, guided visualizations, and deep relaxation
Use activities to develop focus, attention, and concentration skills according to the child's age and readiness.
Share inspiring affirmations and the power of positive thinking
Develop energy awareness in children with the superconscious living exercises and more
Use nature, music, and the visual arts to raise consciousness and develop concentration
Each child brings to the classroom his or her unique home experiences, their fears, worries, hope, excitement, and disappointments. The classroom is a loving, safe, creative, stimulating, and joyful place for them to grow emotionally, physically, and intellectually.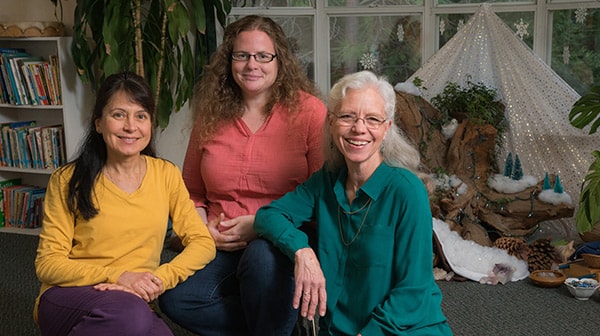 Course Instructors
All of these 3 How-to-Live teachers are gifted in seeing the best in each child, respecting who they are in the moment, and what strengths the teacher can help them develop to move them to greater maturity.
The goal above all, is developing the whole person, helping children to be fullest expression of themselves, to experience harmony within and with the world, to grow in kindness, joy and understanding of others.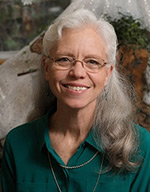 Narani Moorhouse
Narani is one of Ananda's Master Teachers: one who teaches other teachers. She is highly respected for the calm and loving atmosphere she creates in the classroom and her deep insight into children. She has taught at Ananda Living Wisdom School for close to 40 years. She has a California Teaching Credential and extensive training in programs that deal with children with special education needs.
Narani is the author of Supporting Your Child's Inner Life and has guided her many young students to experience their inner selves and the deeper aspects of life all around them in playful and quiet ways. She's shared her activities and philosophy with parents, teachers, and professionals, nationally and internationally. In addition to being a classroom teacher, she is the director of the school's preschool program, director of the elementary grades, and she oversees the tutoring program for the school.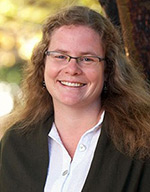 Premi Grenell
Premi has been a 2nd and 3rd grade teacher at the Ananda Living Wisdom School at Ananda Village since 2012. Prior to teaching at Ananda, where she obtained her Education for Life Teaching Certification, she taught for two years in public elementary school in Georgia. Aside from teaching, she has over 14 years' experience as a mother and in helping families. Premi holds a Bachelor of Arts from Columbia University.
Premi sees her role in the classroom as a careful "facilitator" of energy, learning, and harmony. Her special gift is in adjusting the classroom energy to fit the learning needs and goals of the children. She delights in helping children gain awareness of their own and others' energies. She looks for the good in children and helps them look for it in each other. Together, she and her students learn to create harmony so that deep learning can happen.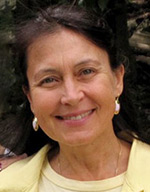 Chiara Morgan
Chiara's specialty is helping children experience creativity and inner peace through art, yoga, and meditative activities. Her training in yoga and movement is extensive (not all included here), including completing the 200-hour training in the European psychomotor approach for education (Bernard Aucouturier International School), called "Move with Joy," which she has shared with both students and teachers. She also has a certificate of advanced graduate studies in the therapeutic use of the expressive and creative arts.
In 2003 she became a certified Ananda Yoga teacher, and since then has taught yoga to children and adults in public schools in the USA, Italy, and Switzerland. In 2006 she completed the Ananda Meditation Teacher Training and began to offer meditation classes for adults and to use meditative activities to share gifts of inner peace with children. Loved by both children and adults for her caring and nurturing manner, she inspires students to improve their well-being.
The extensive training and educational philosophy of this highly qualified trio of teachers has been abbreviated here. Please feel free to phone us at 800-346-5350 if you'd like more information.
For more information, please send us a Question or Comment:

Receive monthly news and inspiration.
No dates scheduled for Focusing Activities for Children at this time.
Prices are all-inclusive and cover accommodations, meals, classes or activities, and course materials.
Focusing Activities for Children starts the afternoon of the first date listed and ends with lunch on the last date. Please see:
You can add extra personal retreat days before and/or after your program. Check availability and costs for the days and accommodations that you require.
Focusing Activities for Children starts the afternoon of the first date listed. It's ideal to arrive before 4 pm, if you are able to. That way, you can join in the afternoon session of yoga and meditation, which begins at 4:45 pm. Dinner is at 6:30. The first real gathering of your group is at 7:30 pm. If you need to arrive here after 5 pm, that's fine, but it helps us if you let us know at 800-346-5350. We can also put aside a dinner for you if you need to arrive after 7 pm. The program ends with lunch on the last date. Please see our Daily Schedule.
See Transportation and Directions whether you are coming by plane, car, bus or train. Our Frequent Questions page answers many of the questions you might have about How to Go on Retreat.
RELATED PROGRAMS