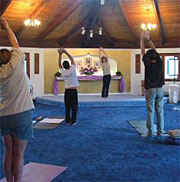 Active Seniors' Yoga Getaway

>4 days
There are no dates currently scheduled.
Contact us if you are interested in taking this course.
Enjoy increased energy, flexibility, strength, and balance. Learn to use gentle yoga techniques to improve your life in every way! Develop your ability to concentrate through learning a simple meditation technique. Your visit will also include a daily guided walk in nature's peace, and you'll learn practical ways to find that peace in every circumstance. Jyoti Spearin, certified cardiac yoga teacher, will teach you:
How to adapt yoga postures for your own body's comfort.
How to integrate yoga, meditation, and energization practices into your life.
How to experience inner joy and peace.

Receive monthly news and inspiration.
Come a Day Early
Relax, Take a Walk,
Get a Massage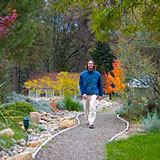 Stay an Extra Day, Relax,
Absorb Your Experience