Open Your Heart to Love

2-day weekend
There are no dates currently scheduled.
Loving is the most important thing we do in life, and yet we seldom receive any actual training in it. Love flows naturally—unless the flow gets blocked, which it does all too easily! Fear, disappointment, self-doubt, lack of self-understanding, and attachment are just a few of the common obstacles to loving well.
Learn to let love in without feeling vulnerable. Develop the ability to love from a place of centeredness and strength. Release your misconceptions about how to love and be loved. Open a consistent connection to the inner source of love.
In this weekend you will learn to work with Divine laws to:
• Unblock the flow of love
• Open your heart and keep it open
• Free yourself from emotional traps
• Maintain your own center in relationships
• Draw inspiration from a higher source
Open Your Heart to Love retreat will include, in addition to class time: discussion, introspection, visualization, healing prayers, and purification ceremony.
This experiential weekend will be led by Mantradevi, who has proved the effectiveness of these principles in her own life and has seen them work in the lives of the many people she has counseled in her teaching and travels.
More details about your reservation for Open Your Heart to Love

Receive monthly news and inspiration.
Come a Day Early
Relax, Take a Walk,
Get a Massage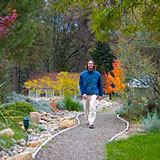 Stay an Extra Day, Relax,
Absorb Your Experience