Scientific study of meditation has exploded in the last two decades. Not only has there been study after study of the health and wellbeing benefits of meditation but there is now ample scientific evidence that regular meditation significantly affects you through:
Physiology: Transforms our entire body chemistry cellularly and systemically
Neuroplasticity: Restructures and rewires the brain
Epigenetics: Activates positive genes and deactivates negative genes
Science is now able to confirm the reality of the more subtle experiences of your meditation:
Quantum neuroscience: Explains how meditation creates neurological connections to quantum reality
String theory: Provides the scientific foundation of a high-frequency, circumambient reality that interpenetrates our physical world and body
Entanglement: Reveals the bridge between Intelligent life force and the physical body
The Holographic Principle: Forms the paradigm that we are continuously creating our bodies, even small changes in consciousness instantly manifest physical changes
Join us—ONLINE OR IN PERSON—to learn and explore how science is confirming and affirming the ancient science of meditation.
To sign up ONLINE, please click here: https://www.onlinewithananda.org/shop/live-events/the-science-behind-meditation/

Location enhances learning
The Symposium is being co-sponsored by the Ananda School of Yoga & Meditation located at Ananda Village in Nevada City, California, and Online with Ananda an uplifting virtual learning environment.
Accommodations are located at the Expanding Light Retreat campus, home of the Ananda School of Yoga & Meditation, 5 minutes from the site of the symposium, the Ananda Living Wisdom Center. The School and Retreat are part of the larger Ananda Village community, established in 1969 and today one of the most successful intentional meditation communities in the world. Situated on 700 acres of woods and fields, with gentle hills offering exquisite views of the surrounding forest, the Village is the perfect location for going deep into the offerings of the Symposium.
Schedule of Events:
Friday pm:
7:30-9:00 Moderated Panel Discussion: all presenters
Saturday:
6:30-8:30 Morning Sadhana at Expanding Light Temple.
8:30-9:00 Breakfast at the Expanding Light Retreat dining room
9:30-10:20 Quantum Neuroscience: with Dr. Amit Goswami
10:30-11:20 You have Two Bodies: with Joseph Selbie
11:30-12:20 Meditation and Medicine with Dr. Shanti Rubenstone
12:30-1:30 Lunch
1:45- 2:35 Pranayama: with Gyandev McCord, PhD
2:45-3:25 Engineered for Divinity: with Dr. Peter Van Houten
3:45-4:25 Q&A
4:45-6:30 Evening Sadhana at Expanding Light Temple
6:30-7:30 Dinner
7:30-9:00 Tea and desert with Symposium presenters at Gaia House
Sunday am:
9:30 - 10:30 Introduction to the Kriya Yoga Meditation path and Hong Sau technique.
for more indepth schedule - see Costs & Details
Presentations
Quantum Neuroscience: How Your Brain Gets Its Self, Mind, and Emotions, and How It Can Create Supramental Intelligence
Dr. Amit Goswami
Amit will present the quantum theory of the brain's self, mind, and emotions and present experimental data of current neuroscience in verification. Quantum neuroscience explains the development of our human condition: a simple hierarchy of the ego and me-centeredness, negative emotional brain circuits, and addiction to pleasure, but which also endows us with quantum potentialities to actualize and improve the human condition toward more happiness and more intelligence. Amit will talk about creativity and the brain's neuroplasticity with which you can create even supramental intelligence if you so choose.
You have Two Bodies: One is a Holographic Projection, the Other is Full of Bliss
Joseph Selbie, author of The Physics of God
According to the saints, sages, and near-death experiencers, even at this moment, we live simultaneously in two bodies—a physical body and an interpenetrating astral body—and that the physical body is a manifestation of the astral energy body. We find confirmation for this in physics. According to string theory, even at this moment, we exist simultaneously in two realms—the three dimensional physical universe and an interpenetrating two-dimensional energy-verse—and that the physical universe is a holographic projection originating from the energy-verse.
Understanding how our two bodies interact and the two realms in which they exist can help us on so many levels:
Physical—your health and is an expression of the state of your energy body. Change your energy body and through the meditational bridge of quantum entanglement your physical body conforms instantaneously.
Emotional—your feelings are essentially subtle astral energies moving through your astral body. Through pranayama, positive thinking, and meditative centering you can direct the movement of emotional energy to your highest feelings.
Mental—your thoughts shape your energy body which in turn shapes your physical body, and meditation helps you shape your thoughts
Spiritual—your energy body is essentially perfect. In meditation you shift from sensory awareness to inner awareness and experience your perfection as bliss.
Meditation and Medicine
Dr. Shanti Rubenstone
For literally thousands of years great spiritual teachers of all religions have proclaimed that meditation is the way to optimal health of body, mind, and soul. These 'anecdotal' reports were not sufficient for the scientists, and questions regarding meditation went unanswered.
For the past 15 years or so the medical profession itself, along with great scientists in many areas, have been asking questions regarding meditation and its possible use as a treatment modality for various conditions.
Now, scientific evidence from well-designed studies—including images of the brain—is emerging. Some of these studies suggest that meditating for as little as 20 minutes daily can affect the function and structure of the brain in a positive way and that meditating for even short periods daily can have profound effects on many and varied medical and psychiatric conditions.
In this session, Dr. Shanti Rubenstone, Stanford Medical School graduate, Educator, and practicing Internist, as well as long time meditator, will present some of the most recent evidence regarding meditation and physical and emotional health and well-being.
Engineered for Divinity: How the Brain and Body are Transformed through Meditation and Spiritual Practices
Dr. Peter Van Houten
Who do you want to be in 6 months? Whether we intend to or not we will be different six months from now. Your brain and body constantly change over time and we understand now that we can influence how we will develop. Since the early 1980s the scientific community has understood that the brain is incredibly plastic and re-programmable. Since then, there has been a broader understanding that significant permanent personal transformation is a real possibility.
Meditation and spiritual practices have been extensively studied and have been proven to bring about specific significant changes in the brain and body, some of which are permanent. We will review how brain structure and function are changed by meditation practices over time. We will discuss the specific parts of the brain that are transformed in this process. Much has been discerned about different types of meditation and their effects on the nervous system as well as the amount one needs to meditate to bring about significant changes in brain and behavior.
We will also review the new science of epigenetics and how our genetic material can be modified by meditation and lifestyle. This transformed genetic material can be passed on to our offspring in this new state. Lastly we will look at our recent understanding of the interplay between the body's microbiome and our nervous system function and how spiritual practices may affect this.
Pranayama: The Art and Science of Energy Control
Nayaswami Gyandev McCord Co-Director of the Ananda Meditation Teacher Training ®, Director of Ananda Yoga®, Level 2 Ananda Yoga teacher, E-RYT 500, Raja Yoga Teacher, Spiritual Travel Host, Writer and Lecturer, Ananda Minister
Although commonly understood to be breathing techniques, pranayama encompasses a broad spectrum of practices designed to help you control prana (life force, energy), and through that improve your health on all levels: physical, mental, emotional, and spiritual.
Contemporary research is confirming many of the beneficial effects that the greater science of Yoga has long claimed for pranayama practices — and my own empirical research over more than 30 years of teaching has confirmed even more of those claims. In this presentation, you will explore some of these ideas and discover practical ways to use them in daily life. You'll also be introduced to the subtle art of pranayama practice, and how it requires going beyond mere control of the breath or body. You'll learn how simple pranayama techniques can be a boon to your meditation practice. And of course: you'll practice a bit of pranayama!
For more information, please send us a Question or Comment:

Receive monthly news and inspiration.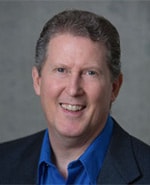 Author of the Physics of God, (New Page Books, Sept. 2017), Selbie makes the complex and obscure simple and clear. A dedicated meditator for over forty years, he has taught yoga and meditation throughout the US and Europe. He is an avid follower of the unfolding new paradigm of science and is known for creating bridges of understanding between the modern evidenced-based discoveries of science and the ancient experience-based discoveries of the mystics.
The Physics of God presents a clear and much needed paradigm that unites, rather than divides, science and religion, drawing on both the findings of science and the transcendent experiences of saints, sages, and near-death experiencers. Clear, practical and inspirational, his books and presentations speak to our untapped energetic, mental, and spiritual potentials.
Selbie maintains several blogs, including Physics and God and Intersections, which explores how spirituality connects with culture and science. With David Steinmetz, he also co-authored, The Yugas, a factual look at India's tradition of cyclical history, and wrote a sci/fi fantasy series, The Protectors Diaries, inspired by the abilities of mystics.
Selbie is a founding member of Ananda—a meditation-based community and spiritual movement inspired by Paramhansa Yogananda. He lives with his wife at Ananda Village near Nevada City, California.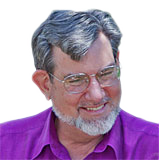 Medical Doctor and Founder of the Sierra Family Medical Clinic, Ananda Minister
Dr. Peter Van Houten is a family physician with close to 40 years of real world experience in primary care medicine. He is nationally known for his pioneering work integrating meditation and behavioral healthcare into the medical setting. Sierra Family Health Center, which is the clinic he founded in 1982, has been widely seen as a leader in this field. His background includes his medical training at the UCSF School of Medicine. He has published two books promoting yoga as a therapeutic tool which focus on treatments for common medical problems like insomnia and headaches. These were among the first books ever published bringing yoga therapy into the medical office setting. He has lectured extensively on the transformation in brain function brought about by meditation and spiritual practices. Well-known for his charitable works, Dr. Van Houten's clinic cares for a large indigent population in Northern California using cutting edge behavioral therapies as well as traditional medicine.
Peter has co-authored Yoga Therapy for Headache Relief and Yoga Therapy for Overcoming Insomnia. He also maintains an active interest in ongoing research into the subtle and powerful relationships between brain physiology and personal spiritual development.
See all programs, articles, and full bio of Dr. Peter Van Houten.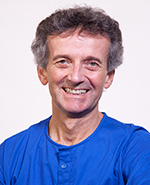 Co-Director of the Ananda Meditation® Teacher Training, Director of Ananda Yoga®, Level 2 Ananda Yoga teacher, E-RYT 500, Raja Yoga Teacher, Spiritual Travel Host, Writer and Lecturer, Ananda Minister
What is a nayaswami?
Nayaswami Gyandev has taught all aspects of Yoga in the tradition of Paramhansa Yogananda since 1983. He currently serves as Director of Ananda Yoga® worldwide, directs the Ananda Yoga Teacher Training programs, and co-directs the Ananda Meditation Teacher Training program. All of this happens through the Ananda School of Yoga & Meditation, located at The Expanding Light, Ananda's retreat center near Nevada City, California (ExpandingLight.org). He also teaches throughout the U.S. as well as in Canada, India and Europe. He has been a disciple of Paramhansa Yogananda for more than 35 years, and he is an ordained Ananda minister.
Gyandev's books include Spiritual Yoga: Awakening to Higher Awareness and, as co-author with Dr. Peter Van Houten, Yoga Therapy for Headache Relief and Yoga Therapy for Overcoming Insomnia. He has created the 12 volumes (48 classes) of The Ananda Yoga Series on DVD—the first five volumes are now available—plus two separate yoga videos (Yoga to Awaken the Chakras and Yoga for Busy People) and five CD/MP3s (Pranayama for Deeper Meditation, Magnetize Your Life, Ease into Sleep, Connect with Spirit, and Dance of Divinity). His articles have been published in LA Yoga, Inspired Wellbeing, Clarity, Yoga in America, and Yoga for Everybody.
A co-founder of Yoga Alliance (the organization that sets training standards for yoga teachers in the USA), Gyandev served as on Yoga Alliance's board of directors for 17 years. He currently serves on Yoga Alliance's Advisory Council and Standards Committee.
Gyandev and his wife, Diksha, live at Ananda Village, a Northern California community of disciples of Paramhansa Yogananda. Both teach full-time at The Expanding Light retreat. They also lead Ananda Spiritual Travels experiences in India, Israel, Costa Rica, and Hawaii. Their personal website is WaysToFreedom.com.
Gyandev received a B.A. in Mathematics from Carleton College and M.S./Ph.D. in Operations Research (applied mathematics) from Stanford University. After graduate school, he worked as a management consultant with clients from both business and government, before moving to Ananda Village, which has been his home since 1984.
See all programs, articles, and full bio of Nayaswami Gyandev.
No dates scheduled for The Science Behind Meditation Symposium at this time.
Prices are all-inclusive and cover accommodations, meals, classes or activities, and course materials.
The Science Behind Meditation Symposium starts the afternoon of the first date listed and ends with lunch on the last date. It's ideal to arrive before 4 pm, if you are able to. That way, you can join in the afternoon session of guided yoga postures and meditation, which begins at 4:45. Dinner is at 6:30. The first real gathering of your group is after dinner. Please see:
You can add extra personal retreat days before and/or after your program. Check availability and costs for the days and accommodations that you require.
The Science Behind Meditation Symposium starts the afternoon of the first date listed. It's ideal to arrive before 4 pm, if you are able to. That way, you can join in the afternoon session of yoga and meditation, which begins at 4:45 pm. Dinner is at 6:30. The first real gathering of your group is at 7:30 pm. If you need to arrive here after 5 pm, that's fine, but it helps us if you let us know at 800-346-5350. We can also put aside a dinner for you if you need to arrive after 7 pm. The program ends with lunch on the last date.
See Transportation and Directions whether you are coming by plane, car, bus or train. Our Frequent Questions page answers many of the questions you might have about How to Go on Retreat.
Schedule
Friday evening:
7:30-9:00 Moderated Panel Discussion including all presenters
Saturday:
6:30-8:30 Sadhana (Energization Exercises, Yoga Postures, and Meditation)
8:30-9:00 Breakfast in silence
9:30-10:20 Quantum Neuroscience: How Your Brain Gets Its Self, Mind, and Emotions, and How It Can Create Supramental Intelligence with Dr. Amit Goswami
10:30-11:20 You have Two Bodies: One is a Holographic Projection, the Other is Full of Bliss with Joseph Selbie
11:30-12:20 Meditation and Medicine: with Dr. Shanti Rubenstone
12:30-1:30 pm Lunch
1:45-2:35 Pranayama: The Art and Science of Energy Control with Gyandev McCord, PhD
2:45-3:25 Engineered for Divinity: How the Brain and Body are Transformed through Meditation and Spiritual Practices with Dr. Peter Van Houten
3:45-4:25 Q&A
6:30-7:30 Dinner
Videos by Presenters:
Books by Presenters: