Radiant Health Tip for October is Proper Diet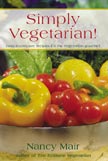 The Secret of Radiant Health is proper diet. Eat foods that are rich in vitality--especially fresh fruits and vegetables. Avoid over-eating in general, and avoid stale or over-cooked foods. Eat fewer meats. Choose foods that are rich in life-force or prana and fuel your inner radiance and well-being.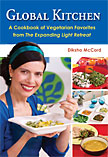 As much as possible, eat in a harmonious environment rather than in places where there is chaos or discord. Remember that when you are eating, you are also ingesting the vibrations of your environment.