Original Teachings of Yogananda: Mystical Keys to Awakening

3-day weekend
There are no dates currently scheduled.
Contact us if you are interested in taking this course.
In this class, you will learn about:
How to achieve different states of consciousness at will;
The meaning of dreaming and dream interpretation;
The Divine Magnetic Diet: Yogananda's teachings on diet and nutrition;
Karma, reincarnation, and principles of self-rejuvenation;
Life, death, re-birth, and immortality.
Led by Savitri Simpson.

Receive monthly news and inspiration.
Come a Day Early
Relax, Take a Walk,
Get a Massage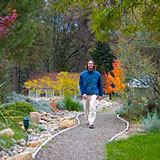 Stay an Extra Day, Relax,
Absorb Your Experience