Sky and Earth Touched Me

A Nature-Based Wellness Retreat
2-day weekend
There are no dates currently scheduled.
While any exposure with nature is beneficial, the Sky and Earth Touched Me Retreat engages people mindfully with nature's benign and healing influence.
During this weekend you will:
Experience nature awareness exercises to feel a vibrant sense of well-being—physically, mentally, and spiritually
Gain strategies for living free from stress, as you enjoy nature's simplicity and serenity and become aware of the aliveness of the present moment
Feel a spirit of community and communion with others and with nature
Practice exercises to experience greater inspiration and creativity at work and home
During this weekend, you will feel nature deeply, with awareness exercises created by Ananda's world renowned naturalist, Joseph Bharat Cornell. This nature-tuned retreat will be an inspirational, rejuvenating, and joyful adventure.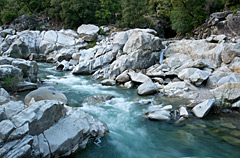 The locations through which we will experience nature more deeply will be a beautiful pine forest, exquisite Crystal Hermitage Gardens, and the emerald blue Yuba River.
Participants will enjoy:
Nature wellness exercises to feel free from stress and fully alive
Meditation techniques for self-expansion
Gentle yoga and meditation practice (optional)
Interactive activities that calm and internalize your awareness of nature
3 delicious vegetarian meals daily
Time spent in nature has been shown to greatly enhance one's overall well-being and relations with others. Green environments—such as the 700 acres at Ananda Village—reduce stress, strengthen the immune system, improve self-esteem, and enhance cognitive ability and concentration.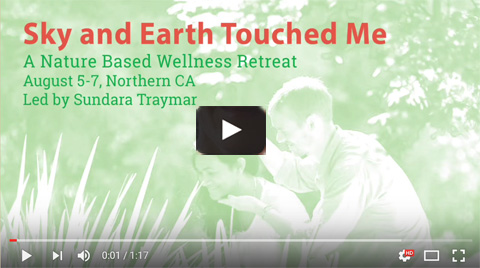 The Nature activities for this weekend will come from Cornell's newest book, The Sky and Earth Touched Me.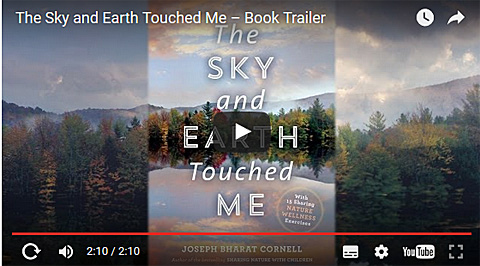 "During magical encounters with nature, one is like a cell fed by osmosis—absorbing the immediate environment."
—Listening to Nature, by Joseph Cornell
Your retreat will be led by Sundara (Greg Traymar), who earned his degree in Environmental Studies from Warren Wilson College. He has worked with Cornell for over 8 years and has led Sharing Nature programs across the United States, and in Germany, Italy, Ireland, Portugal, Australia, Thailand, Hong Kong, and Nova Scotia.
"Greg conveys both enthusiasm and a calm reverence for Nature. His charisma and respect for others makes him a perfect facilitator for Sharing Nature Programs." – Mallory McDufff, Ph.D., co-author, Conservation Education and Outreach Techniques
"To know trees, you must be as free of cares and time as the trees themselves." —John Muir
"You cannot perceive beauty but with a serene mind." —Henry David Thoreau
Online Learning Option:
For those who need the convenience of taking this course online, see our extensive offering of classes through Ananda Online. Click here for the Sharing Nature series.
More details about your reservation for Sky and Earth Touched Me