Meditating in Nature

2-day weekend
There are no dates currently scheduled.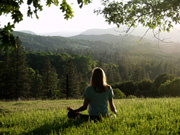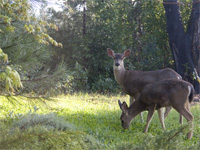 You have surely noticed the calming and quieting effect being in Nature's beauty has upon your body, mind, and soul. Sometimes just sitting quietly in the forest can help drive cares away and bring a fresh perspective on your life.
It's even more wonderful to be outside consciously trying to open and attune yourself to nature's wavelength of peace and healing.
During this special weekend, you will leave The Expanding Light on Saturday with a picnic lunch, and spend the day in a beautiful natural area. Your guide, Sudarshan Simpson, a founding member of Ananda, a storyteller, and builder by profession, has spent countless hours alone in nature, as well as leading groups on nature experiences. He is very at home in nature, and more than that, can share with you how to receive the message Nature has for you at this time in your life (Participants should be able to walk 1/2 mile over a rough trail.)
.
If you are seeking peace, healing, and inner guidance, try this weekend for a unique experience.
"I just wanted to thank you again for the wonderful weekend. I learned a great deal and honestly feel like your influence has helped me view life in a different (more peaceful) light. I really appreciate that you and your wife had our group visit in your home, too. Please keep me updated on any upcoming events or weekend retreats at Ananda (especially those that you and/or your wife may be in charge of...) I look forward to visiting soon. "

– Candice, San Francisco, CA

Receive monthly news and inspiration.
Come a Day Early
Relax, Take a Walk,
Get a Massage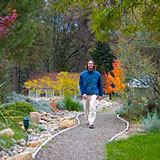 Stay an Extra Day, Relax,
Absorb Your Experience