Joyful Arts Festival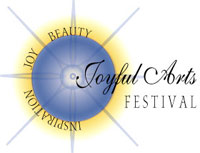 3-day weekend
You'll learn and experience how joyful self-expression can be a doorway for spiritual growth. All of us are creative in some way in our lives. During this weekend, you'll explore principles of creativity and self-expression that uplift your consciousness. You'll hear talks by Swami Kriyananda (if his health allows him to travel here from India) and other excellent Ananda speakers.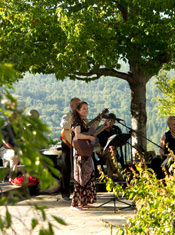 You will enjoy music, dance, drama, and fine arts and crafts throughout the weekend. Featured are the Ananda Orchestra and World Brotherhood Choir sharing the beautiful music of Swami Kriyananda. The weekend culminates in a colorful and soul-stirring performance of Kriyananda's play, The Peace Treaty.
If you going to attend the events but not stay at The Expanding Light, you may purchase a weekend or a day pass which covers all events except meals. The cost is $114.00 for the weekend pass and $55.00 for the day pass.If you are not staying at The Expanding Light and have not purchased a day pass, the cost to attend the Festival Concert is $15 and the cost to attend "The Peace Treaty" is $15.
Fine Arts and Crafts Fair
Join us for our Fine Arts and Crafts Fair, open 12:30-6:45pm on Friday; 12:30-3 pm on Saturday & Sunday.
There is no entry fee for the crafts fair. There is a charge for classes, workshops, food and evening programs.