Ananda's Annual All Day Meditation

There are no dates currently scheduled.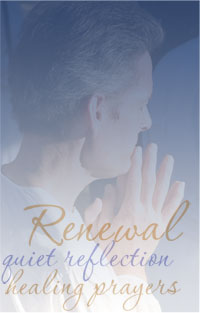 This is an extraordinary opportunity to spend a day, or part of a day, diving as deeply into the inner silence as you are able, supported by dozens of other meditators.
The meditation goes from 8 am to 4 pm, and is interspersed with periods of devotional chanting or sacred music. Here are some suggestions to help you get the most from this experience:
If you'd like to join in a good portion of the meditation on December 23, it will help you to arrive as early as you can on December 22 (or, if you are able, even a day earlier). It is helpful to have a little time to feel rested and quiet, so that you are more relaxed for the meditation. On the evening of the 22nd, we will teach you a technique of meditation that can help you during the Christmas meditation.
The windows in the Temple will be open so that we have plenty of fresh air to keep us awake. The room will be heated but, with open windows, it can become cold in the room, so bring warm clothes with you. Please bring clothes that are loose and comfortable, and "quiet," in other words, clothes that don't make noise when you move. Fabrics like fleece, wool, and cotton are great. Please avoid nylon clothing. There will be blankets available for you to use, as well as chairs and meditation cushions.
Breakfast, lunch, and dinner will all be served on the 23rd.
You are welcome to be at The Expanding Light as a guest and not participate in the all-day meditation, if you prefer. You will find that the whole atmosphere of the retreat is permeated by a marvelous stillness and peace.
If you have some interest in meditation, do think about participating in at least some of this very special meditation. We have watched guests participate over the years, and it is wonderful to see how touched and inspired they are by their experience.
Special Events
Personal Retreat is available almost every day, except the nights of:
2021
Jan 1-Aug 1
BE INSPIRED
Online Programs
Ananda Virtual Community
Subscribe to our Enotes



The Expanding Light Retreat


The Ananda School of Yoga and Meditation

The Ananda Worldwide Movement
About Paramhansa Yogananda
Free Autobiography of a Yogi
Ananda.org
Ananda Meditation APP
Ananda APP