Personal Retreat is available almost every day, except the nights of:
2018
Apr 6-7, Apr 27-28, May 16-19, Jul 5-7, Aug 2-5, Aug 13-19, Sep 20-22, Dec 13-15, Dec 22-25
2019
Feb 28-Mar 2, Mar 14-17, Apr 11-14, May 9-11, Nov 14-17

Receive monthly news and inspiration.
Come a Day Early
Relax, Take a Walk,
Get a Massage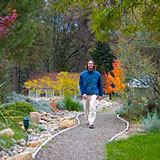 Stay an Extra Day, Relax,
Absorb Your Experience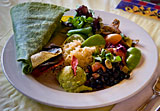 Three delicious and satisfying
vegetarian buffet meals are included
with the cost of your stay
Ananda is a worldwide movement to help you realize the joy of your own higher Self. It is based on the teachings of Paramhansa Yogananda and was founded by his direct disciple Swami Kriyananda in 1968.
Learn More...

CONNECT
14618 Tyler Foote Rd
Nevada City, California 95959
Toll free 800-346-5350
Outside US 530-478-7518
SUBSCRIBE
Receive uplifting emails with inspirational content and news about our retreat programs, travels, and trainings.