Special Events
February 7-19, 2013

Imagine: two weeks of deep relaxation and Ayurvedic healing treatments, combined with yoga and meditation guided by Gyandev and Diksha McCord, plus a variety of delightful Indian cultural experiences - all at Kerala's finest seaside Ayurvedic retreat.



August 18 - 25

Swami Kriyananda will join us for Spiritual Renewal Week, the highlight of Ananda's summer for the past 40 years. This is a week of` profound spiritual transformation.
Special Events Courses Scheduled:

Receive monthly news, inspiration, radiant health tips and recipes, and stay up-to-date.
Come a Day Early
Relax, Take a Walk,
Get a Massage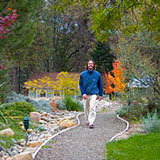 Stay an Extra Day, Relax,
Absorb Your Experience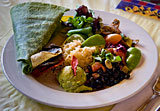 Three delicious and satisfying
vegetarian buffet meals are included
with the cost of your stay
The Expanding Light Retreat • 14618 Tyler Foote Rd, Nevada City, California 95959 • 800-346-5350 or 530-478-7518 © 2013