Personal Retreat
"Within a few days I began to experience a peace and joy that I had never felt before in my entire life. What was unique and wonderful about this vacation was that the new level of peace I felt was a direct result of the yoga lifestyle I was living at The Expanding Light Retreat."
- Annalisa Cunningham, Author,
Yoga Vacations: A Guide to International Yoga Retreats
Personal Retreat guests: we need you to make your reservation by 4 pm the day before your arrival so that we may properly serve you.
Here's a wonderful way you can combine personal quiet time and spiritual inspiration. Come almost any day of the year and stay as long as you like. Check availability and costs online for your personal retreat for the dates and accommodations you require.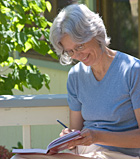 You are free to follow your own schedule as well as to dip into a wealth of offerings. Our guests are enthusiastic about this newly enriched Personal Retreat program, which includes more choices of classes and activities, and more personal attention.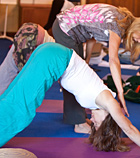 You can enjoy the following each day:
Two guided sessions of yoga postures, Energization Exercises, and meditation.
One guided activity per day (including such things as in-depth instruction in meditation, healing prayer or chanting workshops, an evening in the home of an Ananda Village resident, a restorative yoga session, an Ananda Yoga® workshop, helping in our vegetarian kitchen, a guided tour of Ananda Village, specific classes, and more);
Personal services at The Expanding Light (offered for $75 per hour), including: spiritual counseling; private yoga sessions; private yoga therapy sessions.
Long walks on our beautiful 700 acres of forest and meadowland;
Massage/Healing Modalities (at the Center for Radiant Health – at additional charge)
"Everyone, including those on retreat, really made every moment a joy for me. I have made friends for a lifetime. My retreat met every need and more than I ever imagined I would get from a weeklong personal retreat. I had never meditated before coming. I have learned how to meditate and make it a part of my everyday life. I have a tool and a daily habit to achieve calmness, mindfulness, and greater health and happiness. The food was amazing and plentiful - simple, pure, and made with love. My favorite part of the classes was learning from joyous and radiant teachers who are good examples. I liked that we could ask any question and make the classes ours." – Tina

"I want to thank you for a wonderful weekend! I thoroughly enjoyed the yoga, meditation, meals, and the peaceful rain. I especially appreciated Catherine's personal attention. I couldn't have asked for a better way to begin my 50th year!" – Shawn C.


Catherine Kairavi, or another of our teaching staff, is available to meet with you to see how we can best serve your needs.
For more information, please send us a Question or Comment:
Prices are all-inclusive and cover accommodations, meals, classes or activities, and course materials. You can add extra personal retreat days before and/or after your program. Check availability and costs for the days and accommodations that you require.
Personal Retreat and Spiritual Retreats in California at The Expanding Light starts the afternoon of the first date listed. It's ideal to arrive before 4 pm, if you are able to. That way, you can join in the afternoon session of yoga and meditation, which begins at 4:45 pm. Dinner is at 6:30. The first real gathering of your group is at 7:30 pm. If you need to arrive here after 5 pm, that's fine, but it helps us if you let us know at 800-346-5350. We can also put aside a dinner for you if you need to arrive after 7 pm. The program ends with lunch on the last date. Please see our Daily Schedule.
See Transportation and Directions whether you are coming by plane, car, bus or train. Our Frequent Questions page answers many of the questions you might have about How to Go on Retreat.
We are making scheduled airport runs to pick up and drop off guests at a reasonable cost. If a ride is available at the beginning or end of the personal retreat you are taking, the option to select a ride will appear when you reserve online. Check the list of available dates.

20% Discount on a Stay of a Month or More
Are you ready for some serious "time out" – want to write a book, or just do some deep relaxing? Stay for a month or more and receive a 20% discount on your visit.
Personal Retreats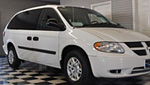 Sacramento Airport Pick-up and Drop-off. Learn more...

Prices are all-inclusive and cover accommodations, meals, classes or activities, and course materials.
Please see:
To Register:
Register Online, call 1-800-346-5350 or e-mail us.

Personal Retreat (PR)
Personal Retreat is available almost every day, except the nights of:
Aug 9-15, Oct 2-3
Please give us a call at 1-800-346-5350
Normal Daily Rates
Tent /
RV
Standard
Shared
Standard
Private
Deluxe
Shared
Deluxe
Private
$75
$105
$170
$150
$235
"I could not have envisioned a more perfect personal retreat..."
– Pamela Hazard, Santa Barbara, CA
More testimonials…
The Expanding Light Retreat • 14618 Tyler Foote Rd, Nevada City, California 95959 • 800-346-5350 or 530-478-7518 © 2015