Ananda Yoga®- Experience the Spiritual Essence of Yoga
Ananda yoga is much more than just physical yoga postures, it's about transformation. Transformation physically, yes, but also psychologically and above all spiritually. It's about moving toward a direct experience of who and what you really are!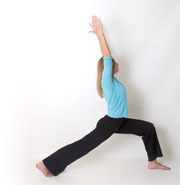 Above all, Ananda Yoga seeks to raise your level of consciousness by reinforcing the natural effects the yoga postures. With this, it is also designed to harmonize your body, mind, and soul. Ananda Yoga includes asana, pranayama, yogic meditation techniques, and applied yoga philosophy. More...
This residential yoga teacher training in California is much more than techniques. You'll be a full-time part of Ananda Village, one of the leading ashrams in the U.S. As you explore creative new ways to live your yoga, you'll be supported by the magnetism of an entire community of long-time yogis. More...
At Ananda, we view physical, psychological, and spiritual wellness as inseparable. We therefore train you to apply therapeutic tools that work on all three levels. More...
You will experience yoga's original spiritual essence, and its many scientifically proven physical and psychological benefits. Whatever your age or body type, we can guide you into poses to help you feel relaxed, revitalized, and uplifted. More...
These resources will help you explore the many facets of Ananda Yoga. More...

Ananda Yoga comes from the renowned Raja Yoga / Kriya Yoga tradition of Paramhansa Yogananda, author of Autobiography of a Yogi.
Yogananda was the first great master of yoga to make his home in the West. Ananda Yoga arose from his teachings and was developed into a definite system of practice by his close, direct disciple, Swami Kriyananda, the founder of Ananda.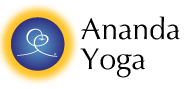 The most fundamental piece of advice I received from an Ananda Yoga teacher is this: The energy that moves through our bodies, our prana, directly affects our consciousness and how we choose to use this energy can change who we are..