Cycling at Ananda Village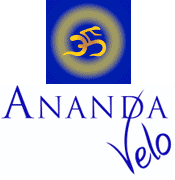 Ananda Velo is sponsoring one event in 2013:
We also lead rides in the area year round,
and would love to have the opportunity to assist you in cycling in the area of Ananda Village. We can help you with maps and directions, and give you a sense of the route you are planning to ride..
There are many world class paved and dirt roads and trails in the area that we would love to share with you. If your significant other is coming to The Expanding Light to do a course outside of your area of interest, come along and bring your bike! Enjoy the peace and quiet, good food and incredible roads and scenery in the area while still being a good partner!
For more information and upcoming rides, please send us a question in the form in the upper right column.
In Joy we Ride!
Prices are all-inclusive and cover accommodations, meals, classes or activities, and course materials.
Cycling Retreat starts the afternoon of the first date listed. It's ideal to arrive before 4 pm, if you are able to. That way, you can join in the afternoon session of yoga and meditation, which begins at 4:45 pm. Dinner is at 6:30. The first real gathering of your group is at 7:30 pm. If you need to arrive here after 5 pm, that's fine, but it helps us if you let us know at 800-346-5350. We can also put aside a dinner for you if you need to arrive after 7 pm. The program ends with lunch on the last date. Please see our Daily Schedule.
See Transportation and Directions whether you are coming by plane, car, bus or train. Our Frequent Questions page answers many of the questions you might have about How to Go on Retreat.
Nature and Spirit Courses Scheduled:
We lead rides in the area
year round


Receive monthly news, inspiration, radiant health tips and recipes, and stay up-to-date.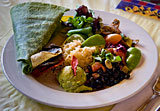 Three delicious and satisfying
vegetarian buffet meals are included
with the cost of your stay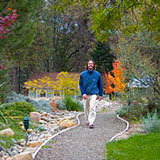 Enjoy long walks on our beautiful 800 acres of forest and meadowland