How to Know and Trust Your Inner Guidance
Not scheduled at this time.
with Nayaswami Mukti
Intuition is a human faculty deeper than thought – the clear inner knowing of what is true. Intuition is one of our most important faculties, though often undeveloped. In this program you will learn:
What is true intuition, and where does it come from
Attitudes needed to develop intuition
How to listen to, and trust, your intuition
Easy-to-use practices for intuitive guidance
"We struggle to make sense of life segment by segment instead of as an over-all flow. Viewing everything fragmentarily, like pieces of a jigsaw puzzle, no coherent picture emerges, no path, and no direction to guide our understanding.
There is a way for us to find that path, however – to feel a part of that greater reality, and therefore to know what is right for us as individuals. That way involves opening ourselves and becoming receptive to higher potentials of consciousness within ourselves, and thereby of living in harmony with the world around us. It involves developing our own inner sense of intuitive guidance.

Intuition is the innate ability in everyone to perceive truth directly – not by reason, logic, or analysis, but by a simple knowing from within. That is the very meaning of the word "intuition": to know, or understand from within – from one's own self, and from the heart of whatever one is trying to understand. Intuition is the inner ability to see behind the outer forms of things to their inner essence."
Intuition for Starters by J Donald Walters (you will receive this book as part of your weekend program)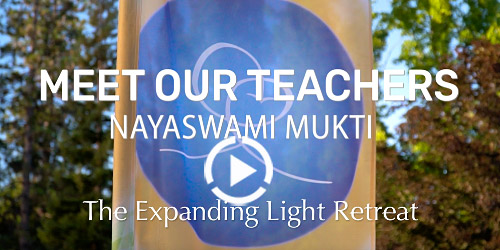 Try this now: Relax your body. Uplift your eyes gently to the point between the eyebrows, the spiritual eye. Sit quietly and concentrate on the flow of your breath as it enters and exits the nose. Allow the mind to quiet at it concentrates more and more deeply on the breath itself. When the mind becomes still, offer up a question you may have to that point between the eyebrows. In the silence, listen for a whispered answer.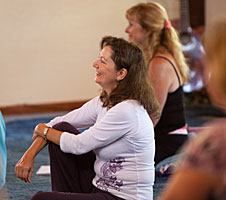 "Intuition comes from within; thought from without. The former gives a face-to-face view of Reality; the latter gives an indirect view of it. Everyone has the power of intuition, as they have the power of thought. As thought can be cultivated, so intuition can be developed. In intuition we are in tune with Reality — with the world of Bliss, with the inner laws governing the spiritual world, with God." —Paramhansa Yogananda
"Thank you for sharing your insight into the ways we can get in touch with our intuition. I had several lovely experiences where I was able to tap into a higher, fuller (non-emotional) energy which gave me meaningful glimpses into a part of myself that I normally do not visit. Calmer, clearer, not so mixed up" — N.B., Sacramento, CA

For more information, please send us a Question or Comment:

Receive monthly news and inspiration.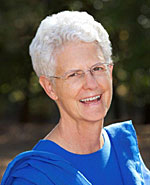 Inspirational teacher and retreat leader, Ananda Meditation Teacher, Ananda Minister and Spiritual Counselor
Nayaswami Mukti has been creating and leading a variety of inspirational retreats at The Expanding Light Retreat for the past many years. The themes and facets of her retreat programs reflect her own long-term and deep exploration to let every aspect of her life flow from a deep Kriya Yoga meditation practice. Her life has been one of uplifting service ranging from her full-time career as a speech therapist, to being a key member of the Ananda Music Ministry and to her out-reach to Ananda Meditation groups.
See all programs, articles, and full bio of Nayaswami Mukti.
No dates scheduled for How to Know and Trust Your Inner Guidance at this time.
Prices are all-inclusive and cover accommodations, meals, classes or activities, and course materials.
How to Know and Trust Your Inner Guidance starts the afternoon of the first date listed and ends with lunch on the last date listed. Check-in is anytime between 1:30 p.m. and 4:30 p.m. at our Front Desk. Your room will be available by 3:00 p.m. Dinner is at 6:30. The first gathering of your group is after dinner.
Please see:
You can add extra personal retreat days before and/or after your program. Check availability and costs for the days and accommodations that you require.
How to Know and Trust Your Inner Guidance starts the afternoon of the first date listed. It's ideal to arrive before 4 pm, if you are able to. That way, you can join in the afternoon session of yoga and meditation, which begins at 4:45 pm. Dinner is at 6:30. The first real gathering of your group is at 7:30 pm. If you need to arrive here after 5 pm, that's fine, but it helps us if you let us know at 800-346-5350. We can also put aside a dinner for you if you need to arrive after 7 pm. The program ends with lunch on the last date. Please see our Daily Schedule.
See Transportation and Directions whether you are coming by plane, car, bus or train. Our Frequent Questions page answers many of the questions you might have about How to Go on Retreat.