Developing Intuition Retreat: How to Know and Trust Your Inner Guidance

2-day weekend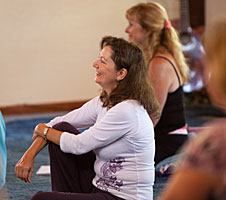 Intuition is a human faculty deeper than thought – the clear inner knowing of what is true. Intuition is one of our most important faculties, though often undeveloped. In this program you will learn:
What is true intuition, and where does it come from
Attitudes needed to develop intuition
How to listen to, and trust, your intuition
Easy-to-use practices for intuitive guidance

You will receive two marvelous resources with this program: The book by Swami Kriyananda, Intuition for Starters, and a CD created by Diksha McCord, "How to Know and Trust Your Inner Guidance," which includes specific exercises from the teachings of Paramhansa Yogananda and his disciple Swami Kriyananda.

The exercises on the CD will help you learn to cooperate with the uniquely personal ways in which intuitive guidance comes to you. You'll learn how to focus your mind to draw guidance and use your heart to test the validity of your guidance. You will learn how to live in the divine flow of your higher Self. Course materials included.
This retreat will be led by Nayaswami Krishnadas In January and Nayaswami Mukti in November.


"Intuition comes from within; thought from without. The former gives a face-to-face view of Reality; the latter gives an indirect view of it. Everyone has the power of intuition, as they have the power of thought. As thought can be cultivated, so intuition can be developed. In intuition we are in tune with Reality — with the world of Bliss, with the inner laws governing the spiritual world, with God." —Paramhansa Yogananda
More details about your reservation for Developing Intuition Retreat: How to Know and Trust Your Inner Guidance

or e-mail or call us at 1-800-346-5350
Costs (KNOW)
Costs are on a per person basis.
Tent
RV
Standard
Shared
Standard
Private
Deluxe
Shared
Deluxe
Private
$264
$330
$462
$422
$604
Prices are all-inclusive and cover accommodations, meals, classes or activities, and course materials.
Developing Intuition Retreat: How to Know and Trust Your Inner Guidance starts the afternoon of the first date listed and ends with lunch on the last date. Please see:

Receive monthly news and inspiration.
Come a Day Early
Relax, Take a Walk,
Get a Massage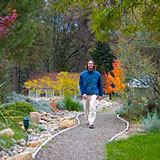 Stay an Extra Day, Relax,
Absorb Your Experience