Spiritual Growth Retreats
Spiritual Growth
Be Victorious on Your Spiritual Path!
Our weekend and weeklong retreat programs are designed to help each guest:
Access powerful soul qualities
Overcome the great obstacles to spiritual growth: worry, fear, nervousness, and anger
Attune to the Divine within you through concentration and meditation
Learn useful, scientifically proven meditation and relaxation techniques to help transform your thinking and improve your experience of life
Spiritual Growth retreat experiences provide each guest with:
Clear presentations by dynamic teachers in a classroom setting
Time for direct experience of new teachings and quiet inward reflection
Helpful course materials and resources to take home
A highly supportive staff
Simple and uplifting accommodations and facilities
Videos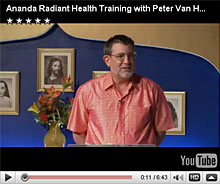 Prefrontal lobes: centers of higher brain function
The direct effects of meditation on prefrontal lobes
Changing brain chemistry through meditation
Please see our videos on Meditation and Yoga
Articles
| | |
| --- | --- |
| | "In a deeper sense the word chakra describes the whirlpools or vortices of energy located along the central axis of our bodies, in the 'deep' or astral spine." |
| | "If there is a single quality that society needs today, it is integrity. The worlds of business, of entertainment, of our culture in general, are crippled by a lack of morality." |
| | "Everyone occasionally feels a need for inner rejuvenation.… going on retreat can be a perfect solution." |
| | "A vegetarian diet can actually provide us with much more variety in tastes and textures than the typical meat-based fare…. a vegetarian repast may be composed of a number of dishes combining legumes, grains, vegetables, nuts, fruits and seasonings." |
| | "Recipes of the month from The Expanding Light" |
| | "Though raised in this devout, joyful tradition, in my teenage years I found myself questioning the existence of God and the purpose of life..." |


Receive monthly news and inspiration.