This 5-day training is led by Greg Traymar
Joseph Cornell will lead two morning sessions: the new Sharing Nature Wellness program and his book, The Sky and Earth Touched Me; and a morning in his home discussing important wellness principles, deeper aspects of Flow Learning and play, and Q and A.
Wellness Activities
You'll delight in joyful nature meditation activities: feel more positive and affirmative, and feel a spirit of community and communion with others and with nature.
You will experience Joseph' s Flow Learning system - a powerful tool to guide people from their present level of awareness into closer contact with nature's healing presence.
Flow Learning provides a framework to enhance all nature programs, since it is based on universal principles of how people learn.
Other highlights include:
River hike with nature activities
Optional practice of yoga postures and meditation
Delicious vegetarian meals
About Joseph Cornell and Greg Traymar
Joseph Cornell has trained thousands of teachers, parents, and nature educators around the world for the last 30 years. His Sharing Nature Books have been translated into twenty languages. Mr. Cornell is the founder of Sharing Nature Worldwide, with thousands of trainers in Japan, Brazil, Taiwan, Korea, and around the U.S. Backpacker Magazine has called him "one of the most highly regarded nature educators in the world today." He has lived for over thirty years in the Ananda community (the workshop site). To find out more about Joseph Cornell's nature and meditation activities, go to www.sharingnature.com.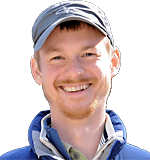 Greg Traymar has been personally trained by Joseph to head Sharing Nature U.S.A. and to share these principles. He is a gifted and inspiring teacher and wins friends wherever he travels. So far he has led the Sharing Nature workshops in many parts of the United States, as well as Portugal, Ireland, Italy, Australia, and Thailand.
Great accommodations and prices
Ananda Village, Joseph's home, is one of the world's most successful intentional communities. The Expanding Light, Ananda's guest facility, will host our program. The quietness and beauty of the forest environment make Ananda an ideal setting for the Sharing Nature Training.

Receive monthly news and inspiration.
Come a Day Early
Relax, Take a Walk,
Get a Massage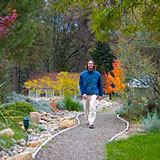 Stay an Extra Day, Relax,
Absorb Your Experience