Using Energy to Bring Us Health:

Make an ever greater connection with the Source of your energy at The Expanding Light Retreat
When we get onto the topic of health and energy, a natural association comes to mind and we think: When I am healthy I have more energy! We do all our health practices, such as eating right and exercising and we think that these are going to bring us health. In fact what these practices do is simply prevent us from erecting barriers to our health.
In this emerging age of higher consciousness, we can start to have a more refined understanding of what brings about health. We now see energy as the causative factor in this world, and we can understand that it isn't that health brings us energy; it's that energy brings us health, especially when that energy is abundant and is flowing freely and harmoniously through the body.
There are five points that can lead us more in that direction of health:
A high level of energy
An attitude of willingness
Not wasting energy
Prioritize and focus your energy
Not obstructing the flow of energy
How Radiant is Your Health?
Have fun with our free online Holistic Health Self-Assessment Quiz.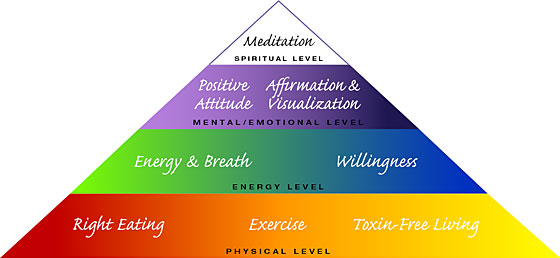 Essentials for Radiant Health
At The Expanding Light Retreat all of our Holistic Health programs will help you learn to make an ever greater connection with the Source of your energy as the source of health and as the source of all well-being. Our workshops are based on the teachings of Paramhansa Yogananda who showed how to make more and more of a connection with the Divine in your life, and through this direct connection to have more of a a flow of energy in our life. The more energy you have the more you will at experience inward health and outward health as well.
"Health does not mean mere existence or clinging to the body. Keeping out of the hospital for a number of years is not health. To be able to resist disease, to bear strain and stimulate mental vitality, to feel the body as a luxury, as a bird feels while shooting through the air, and as a child does always, is health."
— Paramhansa Yogananda
Here are some suggestions you might consider, based on the areas you'd like to focus on:
Physical Wellness
Emotional Wellness
Spiritual Wellness
Overall Wellness
Radiant Health Retreats Courses Scheduled:
Holistic Health

Receive monthly news, inspiration, radiant health tips and recipes, and stay up-to-date.
Come a Day Early
Relax, Take a Walk,
Get a Massage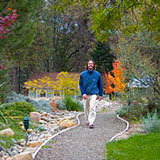 Stay an Extra Day, Relax,
Absorb Your Experience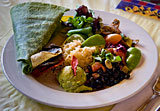 Three delicious and satisfying
vegetarian buffet meals are included
with the cost of your stay