Family Christmas at Ananda
Dec 9 – 11, 2022 15% off accommodations
with Erin Vinacco
Celebrating the True Spirit of Christmas with Your Family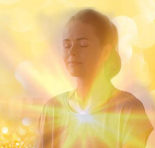 Start of the holiday season by sharing the true spirit of Christmas with your family! Through stories, music, fun activities and sacred ceremonies we'll awaken and connect with the inner Light that Jesus and all the great masters have come to share with us.
Come visit Ananda Village with your family at this sacred time to celebrate and honor the true spirit of the season, creating lasting memories and offering meaningful inner experiences for your children.
This kid and family-friendly weekend will include:
Family Kirtan - sacred chanting with Ananda families
Caroling with the community
Family yoga and games to cultivate connection
Christmas decorating and a special art project
Sharing Nature hike at The Meditation Retreat
Celebrate the Light to honor this special season through stories, songs and sacred ceremony
Sunday Service led by Jaya Helin, founding Ananda member, with Sunday school for kids
Opportunities to meet and join our Village families for meals and activities
This weekend is ideal for children ages 5-12 but all are welcome.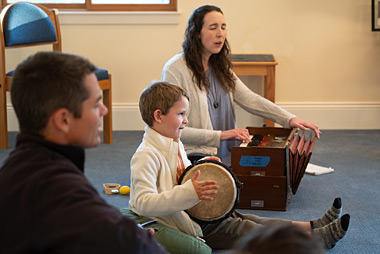 About Family Friendly Weekends
We are excited to be able to welcome families and children to visit our retreat center. Please review our guidelines on Bringing Your Family to The Expanding Light Yoga Retreat Center and email Erin (erin@anandavillage.org) with any questions.
Take a look at the Ananda Families Photo Album!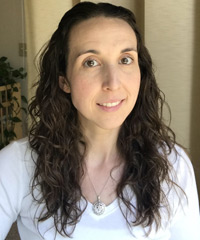 Erin Vinacco lives and serves at Ananda Village as family minister and founding director of Conscious Families. She is a certified Education for Life (EFL) teacher, Ananda minister, certified yoga teacher and long-time educator. She loves to find new, creative ways to share the teachings and support people of all ages in achieving their highest potential in life. In her role as family minister she supports the parents and families residing at Ananda Village, as well as visiting families who are curious to learn more about family life in our spiritual community.

or e-mail or call us at 1-800-346-5350
Costs (FCA)
Costs are on a per person basis.
Dec 9 – 11, 2022 15% off accommodations
Tent
RV
Standard
Shared
Standard
Private
Deluxe
Shared
Deluxe
Private
$292
$365
$479
$449
$605
Prices are all-inclusive and cover accommodations, meals, classes or activities, and course materials.
Family Christmas at Ananda starts the afternoon of the first date listed and ends with lunch on the last date listed. Check-in is anytime between 1:30 p.m. and 4:30 p.m. at our Front Desk. Your room will be available by 3:00 p.m. Dinner is at 6:30. The first gathering of your group is after dinner.
Please see:
You can add extra personal retreat days before and/or after your program. Check availability and costs for the days and accommodations that you require.
Family Christmas at Ananda starts the afternoon of the first date listed. It's ideal to arrive before 4 pm, if you are able to. That way, you can join in the afternoon session of yoga and meditation, which begins at 4:45 pm. Dinner is at 6:30. The first real gathering of your group is at 7:30 pm. If you need to arrive here after 5 pm, that's fine, but it helps us if you let us know at 800-346-5350. We can also put aside a dinner for you if you need to arrive after 7 pm. The program ends with lunch on the last date. Please see our Daily Schedule.
See Transportation and Directions whether you are coming by plane, car, bus or train. Our Frequent Questions page answers many of the questions you might have about How to Go on Retreat.