Sharing the Joy: A Christmas Getaway

No better place to be!
6 days of joyous community and communion
We welcome you to join us this Christmas. Surround yourself with loving energy in a supportive, spiritual environment. Get in touch with the peace and joy that is the essence of your being.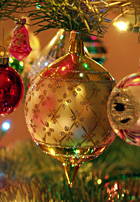 The Christmas Retreat offers a blend of inspiring and helpful classes and activities, and as much time for personal walks and reflection as you would like. The Expanding Light Retreat is part of Ananda Village, a 44-year-old, 800-acre intentional community. As an Expanding Light guest, you are welcome to participate in several of the Village's uplifting Christmas traditions. You will feel surrounded by old friends you've just met! Come for all or part of this Retreat. Some of the activities include: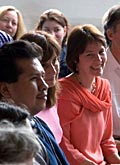 December 21: Learn and practice Yogananda's techniques for meditation and for healing yourself, loved ones, and the world; afternoon of inspirational nature activities with Sundara; evening Christmas Concert by the Ananda World Brotherhood Choir
December 22: Ananda's annual all-day meditation. Sit with us for all or part of the day to experience the presence of divine stillness within. Or spend the day on your own enjoying the extraordinary peace of this day.
December 23: Ananda Sunday Service; afternoon tour of Ananda Village; evening visit to the home of Anandi and Bharat
December 24: A morning class on the "Christ Consciousness" with Savitri; later, Ananda's Christmas pageant, including a living crèche scene; followed by dinner and an evening of caroling around the fireplace.
December 25: A special Christmas brunch with many fun surprises; afternoon tour of Ananda's Meditation Retreat; evening Christmas dinner, followed by storytelling
You will be surprised by the power of this retreat to uplift your energy, not just while you're here but for days and weeks to come.
Prices are all-inclusive and cover accommodations, meals, classes or activities, and course materials.
Sharing the Joy: A Christmas Getaway starts the afternoon of the first date listed. It's ideal to arrive before 4 pm, if you are able to. That way, you can join in the afternoon session of yoga and meditation, which begins at 4:45 pm. Dinner is at 6:30. The first real gathering of your group is at 7:30 pm. If you need to arrive here after 5 pm, that's fine, but it helps us if you let us know at 800-346-5350. We can also put aside a dinner for you if you need to arrive after 7 pm. The program ends with lunch on the last date. Please see our Daily Schedule.
See Transportation and Directions whether you are coming by plane, car, bus or train. Our Frequent Questions page answers many of the questions you might have about How to Go on Retreat.

or e-mail or call us at 1-800-346-5350
Costs (CHRI)
Tent /
RV
Standard
Shared
Standard
Private
Deluxe
Shared
Deluxe
Private
$448
$568
$808
$728
$1048

Receive monthly news, inspiration, radiant health tips and recipes, and stay up-to-date.
Come a Day Early
Relax, Take a Walk,
Get a Massage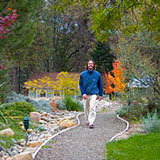 Stay an Extra Day, Relax,
Absorb Your Experience