Balance Your Core Energy: Yoga for the Chakras

2-day weekend
During this retreat you will: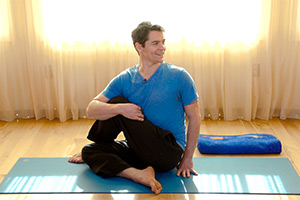 Explore the unique qualities of each chakra, and how to work with them in everyday life
Practice yoga postures and other techniques to positively affect your chakras, attitudes, and awareness
Take home a yoga routine to awaken your chakra energy
Learn a meditation technique given by Paramhansa Yogananda
Release stress, find peace, and enjoy deep inner relaxation
Within our astral, or energetic, spine are the seven centers of energy, the chakras—through which energy can flow either outward through the senses and activities, or inward and upward for spiritual awakening and personal growth.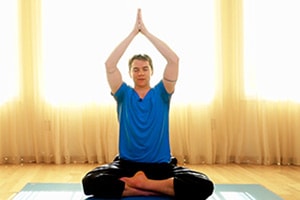 During this special weekend course with Badri Matlock, you will enjoy focused practice of Ananda Yoga® to help you awaken the energy in the chakras. In one short weekend, you can be profoundly recharged and uplifted.
"In yoga practice, the meditator offers his Kundalini up to the devas, or powers, residing in the chakras, that all his energy may flow up the spine toward unity with God in the sahasrara (thousand-rayed Lotus) at the top of the head."
- from the Essence of the Bhagavad Gita by Paramhansa Yogananda
Physical ease and harmony are only the beginning. You'll feel the real power of the chakras as you learn how to work with your "core energies" and with your mind to:
Release energy blocks and old patterns of behavior that have held you back
Overcome moods and build emotional stability
Awaken the true power of your heart
Infuse new vitality and versatility into your strengths
Develop unshakeable happiness and calmness
Deepen your own natural spirituality

Gyandev and Diksha McCord will lead you through a practical, down-to-earth 3-day weekend, showing you how to build "core strength" in every aspect of your life: from your outer, everyday life to your inner, spiritual life.
Activities to help you to help you harmonize and awaken the chakra energies will include:
classes
discussions
yoga postures
guided self-analysis
breathing exercises
meditation
You will be guided and supported throughout this weekend, so that you may grow and develop your personal skills in a safe environment.
More details about your reservation for Balance Your Core Energy: Yoga for the Chakras

or e-mail or call us at 1-800-346-5350
Costs (ytac)
Costs are on a per person basis.
Tent
RV
Standard
Shared
Standard
Private
Deluxe
Shared
Deluxe
Private
$252
$330
$458
$420
$592
Prices are all-inclusive and cover accommodations, meals, classes or activities, and course materials.
Balance Your Core Energy: Yoga for the Chakras starts the afternoon of the first date listed and ends with lunch on the last date. Please see:

Receive monthly news and inspiration.
Come a Day Early
Relax, Take a Walk,
Get a Massage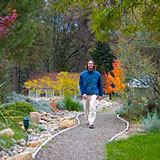 Stay an Extra Day, Relax,
Absorb Your Experience