NEW! This is a "Family Friendly" Weekend.
Please note that the family portion of this Retreat begins on Friday, April 15-17, 2022. Families, please call, in person, to make your reservation, as the cost for your family stay must be adjusted.
Easter at its Best!
Come experience a joyful and refreshing weekend of spiritual teachings, glorious tulips, and musical inspiration! Paramhansa Yogananda came to bring a new expression of Christ's teachings – showing how we can attune to the light and presence of Christ within ourselves, bringing lasting happiness into our lives.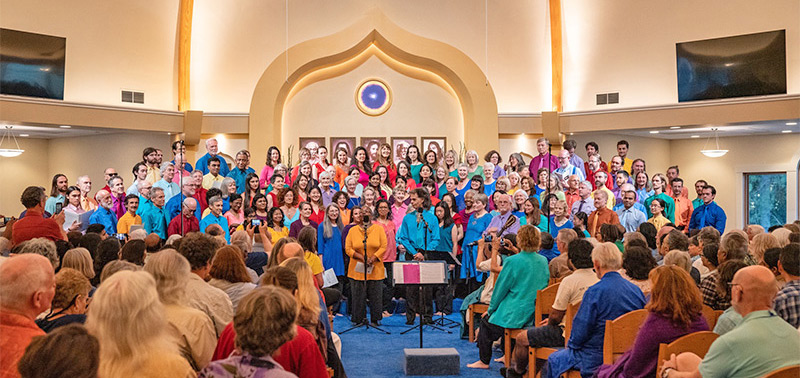 During this weekend you will experience:
Musical Inspiration!—Friday night, you will be enthralled with a special choir performance of Christ Lives: An Oratorio—a musical expression of the life of Jesus.
The Teachings of Jesus—You will gain a deeper, more inward understanding of Christ's teachings and his non-denominational, practical wisdom for your spiritual journey. Includes a class on The True Meaning of Easter & the Resurrection

with Nayaswami Krishnadas; other

experiential activities; discussion; and storytelling.
Springtime at Ananda—Nature's glory awaits you at Crystal Hermitage with over 17,000 blooming tulips! We will have time to enjoy the breath-taking floral display, as well as to meditate in some of our most sacred temples (course fee includes admission to see the tulips).
Easter Sunday Service—Join Ananda community's Sunday Service, led by Nayaswamis Jyotish and Devi, Ananda's spiritual directors
Especially for Families and Young at Heart:

Easter Egg dyeing
A Bonfire and Dinner with Ananda Village families

Easter Egg

hunt

for children after Sunday lunch
Special Guest Appearance by the Easter Bunny!
About Family Friendly Weekends
We welcome you to bring your children and experience Ananda as a family. During Easter weekend you are invited to take part in Easter activities along with Ananda Community kids and parents. Please call to inquire about bringing your family. You will be sent a schedule of family activities to take part in, and guidelines on "Bringing Your Family to The Expanding Light Yoga Retreat Center." We are excited to give parents and families the opportunity to visit and experience our community together. This is a new idea, of including families as guests at our serene yoga Retreat. You can help us with this grand experiment! Your feedback is appreciated.
Testimonial: I will never forget the kindness and inspiration we received during the Easter Retreat, the instructional classes with Tim and Erin, the wonderful evening of hospitality with the community of Chandi House, and the flower you donated from your wife's garden – for my Vow of Discipleship. The experience of being at Ananda Village was beyond any words I can express. If there comes a time that I could help you in any way, it would be a blessing to do so! —Brian O., CO
For Family Guidelines at The Expanding Light please click here.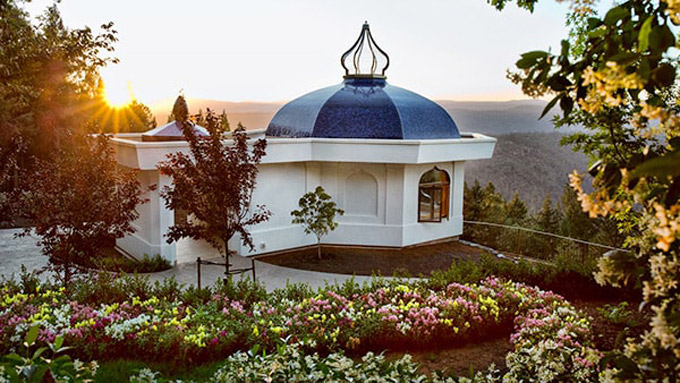 For more information, please send us a Question or Comment:

Receive monthly news and inspiration.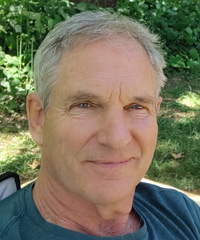 Tim Tschantz arrived at Ananda Village in 1981 and spent his first decades as a highly original and very creative landscape architect. He then turned his talents to teaching children in Ananda's Living Wisdom School. He currently teaches regular classes for The Expanding Light's Karma Yoga program. Known for his creativity and joyful service, Tim looks forward to sharing with guests.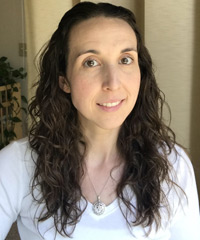 Erin Vinacco lives and serves at Ananda Village as family minister and founding director of Conscious Families. She is a certified Education for Life (EFL) teacher, Ananda minister, certified yoga teacher and long-time educator. She loves to find new, creative ways to share the teachings and support people of all ages in achieving their highest potential in life. In her role as family minister she supports the parents and families residing at Ananda Village, as well as visiting families who are curious to learn more about family life in our spiritual community.
No dates scheduled for An Easter Retreat at this time.
Prices are all-inclusive and cover accommodations, meals, classes or activities, and course materials.
An Easter Retreat starts the afternoon of the first date listed and ends with lunch on the last date listed. Check-in is anytime between 1:30 p.m. and 4:30 p.m. at our Front Desk. Your room will be available by 3:00 p.m. Dinner is at 6:30. The first gathering of your group is after dinner.
Please see:
You can add extra personal retreat days before and/or after your program. Check availability and costs for the days and accommodations that you require.
An Easter Retreat starts the afternoon of the first date listed. It's ideal to arrive before 4 pm, if you are able to. That way, you can join in the afternoon session of yoga and meditation, which begins at 4:45 pm. Dinner is at 6:30. The first real gathering of your group is at 7:30 pm. If you need to arrive here after 5 pm, that's fine, but it helps us if you let us know at 800-346-5350. We can also put aside a dinner for you if you need to arrive after 7 pm. The program ends with lunch on the last date. Please see our Daily Schedule.
See Transportation and Directions whether you are coming by plane, car, bus or train. Our Frequent Questions page answers many of the questions you might have about How to Go on Retreat.