How to Access Your Superconscious Mind

And Discover Your Deepest Wisdom
2-day weekend
There are no dates currently scheduled.
Use meditation as a valuable aid in daily living, as you learn how to:
Recognize the ploys of the subconscious mind: unwilling to change, stuck in emotions like resentment, victim consciousness, anger, and more
Use your conscious, thinking mind to best advantage
Learn to access the superconscious mind to help you solve problems, make decisions, and heal challenging situations with others
The superconscious mind is the wellspring of true inner guidance and inspiration. It is the most powerful part of our mind and one we can learn to befriend and draw upon. Meditation is the springboard to attuning to superconsciousness. Learning to bring superconscious inspiration into life's daily challenges will bring you unexpected solutions, AND help make your meditations deeper and more fulfilling.
Your weekend will also include in-depth instruction in one of yoga's most useful techniques of meditation.
This weekend will be led by Nayaswami Anandi, who has found the deepest inspiration and joy in using these teachings in her own life.
Read about a similar talk Anandi gave at a Wanderlust yoga festival
More details about your reservation for How to Access Your Superconscious Mind

Receive monthly news and inspiration.
Come a Day Early
Relax, Take a Walk,
Get a Massage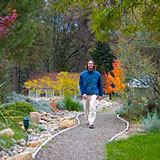 Stay an Extra Day, Relax,
Absorb Your Experience