The 12 Steps and Yoga Principles

Walking in the Sunlight of Spirit
Not scheduled at this time.
with Nayaswami Sahaja
All that you have done in 12 Steps is powerful, beautiful, and life-changing. Yoga does not offer a different path, but rather a way to deepen and enhance the direction and steps you've already taken.
Yoga is much more than physical poses—it is a philosophy, a way of meditating, a way of living, that helps unite you with your higher Self.
In 12 Steps, you admitted you were powerless: This weekend will give you techniques to help you align your will to the will of God so that you might joyfully manifest the power of God. You will discuss, and have experiences, to help you continue to turn your life over to the care of God, however you understand God to be.
You have made a searching and fearless moral inventory of yourself. You have admitted to God, to yourself, and to another human being the exact nature of your wrongs.
Yoga philosophy and practices can help you continue to work in a positive way with what you consider to be your shortcomings, mistakes, or the ways you feel you've hurt others.
Your leader for this weekend, Sahaja Sims, is over 30 years sober, thanks to AA. She has been living and teaching the yogic path for more than 20 years.
She will lead you on a journey that brings together your 12 Steps work and new doorways for you, using the powerful, heart-opening experiences of yoga. You will learn a simple and effective technique to help you concentrate your mind and meditate; how to develop intuition; and ways to ask God to guide your thinking and your life.
During this weekend, you will enjoy:
Learning a simple, practical meditation technique that you can practice anywhere.
A guided journaling experience.
An exercise to help you develop the ability to tune into your higher self and inner guidance.
Exploring the parallels between yogic teachings and the 12 Step program.
Schedule
Friday evening
Orientation and introductions
Saturday
Morning will include meditation instruction and an experience in turning in to inner guidance
Afternoon will be journaling and discussion
An evening activity
Sunday morning
Wrap-up and take-aways
Ananda's Sunday Service
In addition: our twice daily offerings of guided yoga postures and meditation, as well as 3 delicious vegetatian meals daily.
For more information, please send us a Question or Comment:

Receive monthly news and inspiration.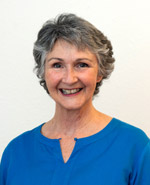 No dates scheduled for The 12 Steps and Yoga Principles at this time.
Prices are all-inclusive and cover accommodations, meals, classes or activities, and course materials.
The 12 Steps and Yoga Principles starts the afternoon of the first date listed and ends with lunch on the last date listed. Check-in is anytime between 1:30 p.m. and 4:30 p.m. at our Front Desk. Your room will be available by 3:00 p.m. Dinner is at 6:30. The first gathering of your group is after dinner.
Please see:
You can add extra personal retreat days before and/or after your program. Check availability and costs for the days and accommodations that you require.
The 12 Steps and Yoga Principles starts the afternoon of the first date listed. It's ideal to arrive before 4 pm, if you are able to. That way, you can join in the afternoon session of yoga and meditation, which begins at 4:45 pm. Dinner is at 6:30. The first real gathering of your group is at 7:30 pm. If you need to arrive here after 5 pm, that's fine, but it helps us if you let us know at 800-346-5350. We can also put aside a dinner for you if you need to arrive after 7 pm. The program ends with lunch on the last date. Please see our Daily Schedule.
See Transportation and Directions whether you are coming by plane, car, bus or train. Our Frequent Questions page answers many of the questions you might have about How to Go on Retreat.