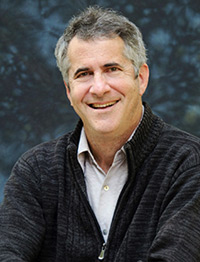 David Gamow
---
David Gamow, author of Freedom from Stress, left a career on Wall Street to immerse himself in living Eastern teachings for the past 35 years. He is the founder of Clarity Seminars, and has taught meditation and mind-calming techniques to almost 30,000 people at places like CBS, Stanford Medical, NASA, GE, the U.S. Treasury, and the U.S. Department of Justice. He has been featured in the San Jose Mercury News, the Chicago Tribune, Investor's Business Daily, and on Fox TV.
David has been with Ananda for over 30 years. He has a gift for making complex ideas and situations easy to understand, with clarity and humor. For the past 18 years, he has provided stress and meditation training for government and the private sector. He has devoted his life to understanding the spiritual life and the complexities of the human mind. It's his greatest love to help others have deep insights that can change their lives.
A meditator for decades, he built the success of his business on his own intuitive insights and guidance. He is not only a magnetic presenter, but he lives by the principles he will be teaching. David is an excellent source of inspiration and guidance to help you experience greater inner freedom and peace.