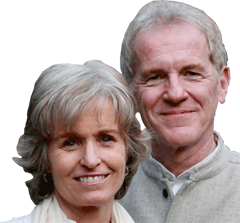 Keshava and Daya Taylor
---
Keshava and Daya Taylor are spiritual directors of Ananda's meditation center in Delhi, and have been leading pilgrimages in India for the past 10 years. Keshava and Daya have lived in India since the founding of Ananda\'s work in India in 2003.
Originally from Canada, Keshava joined Ananda in 1972 and helped establish Ananda\'s first spiritual community in California. For 7 years he served as Swami Kriyananda\'s secretary. In 1984, Keshava became a founding member of Ananda\'s European center in Italy. There he began his love of leading pilgrimages while guiding groups in the footsteps of St. Francis and on tours of Renaissance cities.
Daya\'s passion in her early adult years was solo travel in Asia and Europe—studying in Switzerland, and working in Germany and Japan—only as long as needed in order to keep travelling. Prior to moving to Ananda Village in 1997, she spent 10 years developing a successful food manufacturing business in California. At Ananda Village she became a hatha yoga and meditation instructor, and founded Treasures Along the Path—a subscription talk-of-the month-club of archived talks by Swami Kriyananda.