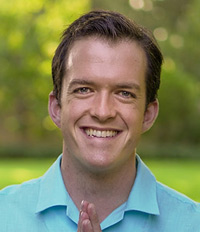 Keshava Betts
---
Keshava is a life-long devotee of Master, literally. Keshava grew up in a family of yogis in the spiritual community, Ananda. Immersed in the spiritual wisdom of Yogananda since birth he is also an accomplished musician, vedic astrologer and now serves as one of Ananda's Next Wave leaders.
Through his love of music, chanting, meditation, and guided Sadhana, he gives us practical, experiential ways of shifting our awareness.
Keshava is an active member of the Ananda Los Angeles Community.