Ananda Spiritual Travels: Pilgrimage Hosts
"Also, if you go to a place where masters have lived, the vibrations there will quicken your realization. That is the value of pilgrimage to holy places." –Paramhansa Yogananda
Ananda has a long history and deep experience in leading pilgrimages to holy sites around the world. Each Ananda spiritual travels host is lovingly attuned to the vibrations of the Saint or Master whose essence is imbued in the site we help pilgrims experience – the footpath which Jesus Christ walked, the place where Paramhansa Yogananda lived as a child, the cave which Babaji still energizes, the holy remains of King Ferdinand in the Seville Cathedral, the California home of Yogananda, the Temple of Light at Ananda Village, and so many more holy places imbued with higher consciousness.
We invite you to learn more about our travel hosts and co-hosts who will be your spiritual guides during our pilgrimages.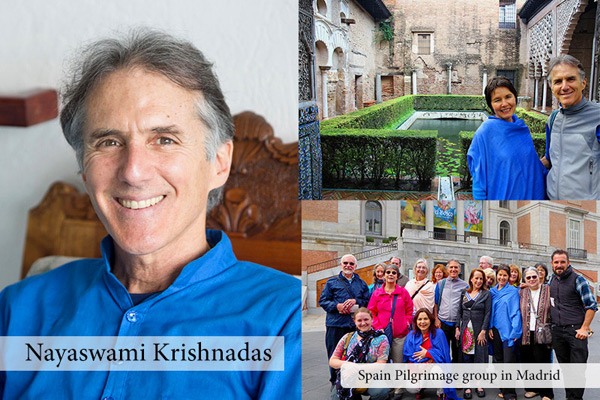 Nayaswami Krishna Das:
Ananda Village Pilgrimage, Himalayan Pilgrimage, India Pilgrimage, Spain Pilgrimage Yogananda Pilgrimage:
Nayaswami Krishnadas is a long-time teacher and Ananda Minister, and has helped establish Ananda communities in Seattle, Portland, Dallas, and Los Angeles. In addition to leading four spiritual pilgrimages, Krishna Das is Manager of Guest Groups at The Expanding Light Retreat, and joyfully directs the Ananda Sevaka Program.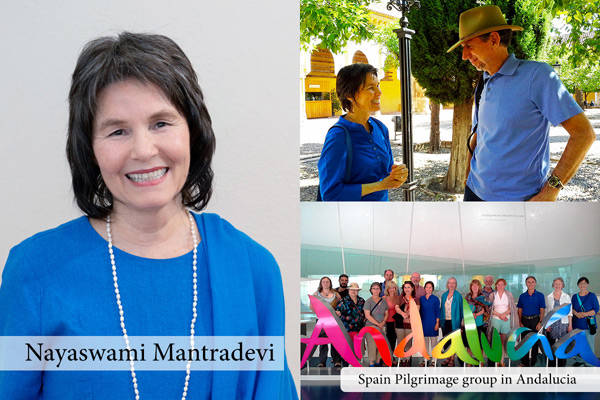 Nayaswami Mantradevi:
India Pilgrimage, Kerala Healing Vacation, Spain Pilgrimage
Mantradevi has over many years developed a deep spiritual attunement to each holy place she escorts pilgrims to visit. Her inner wisdom about India and Spain is shared with all her guests through her warm and sensitive heart, and her joyful attitude is contagious. She has for many years been a spiritual teacher at the Expanding Light Retreat, an Ananda Community director, and a well-received spiritual artist.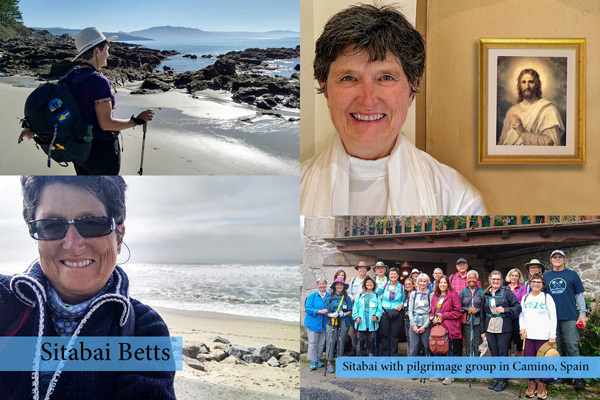 Sitabai:
Camino de Santiago Pilgrimage, Holy Land Pilgrimage, Italy Pilgrimage
Sitabai hosts our Camino de Santiago Pilgrimage, having walked the full Camino Francais in the Fall of 2017. Sitabai has decades of experience as a hiker and backpacker in the California Sierra Mountains. She is also an adept international traveler, always seeking beauty and divine inspiration in all her travels. She finds great joy sharing these discoveries with others! Sitabai has 4 grown sons and has lived at Ananda Village since 1984.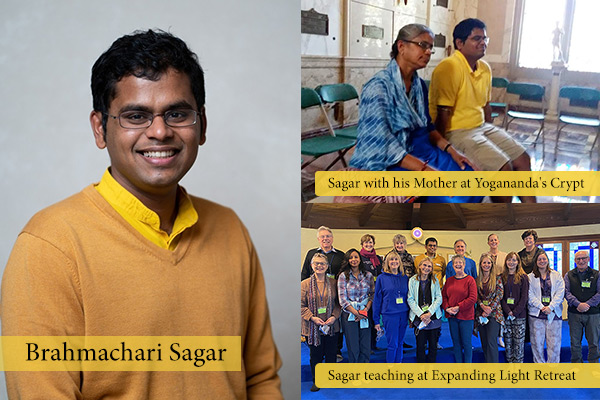 Brahmachari Sagar:
Yogananda Pilgrimage
Sagar is a part of the Monastery at Ananda Village, California and serves in Ananda's Online Ministry. He teaches several courses such as Meditation, Karma & Reincarnation, The Yoga Teachings of Jesus, The Anatomy of the Astral Body and more. Sagar has hosted pilgrimages for Indian devotees to Babaji's Cave in the Himalayas (2016), to Yogananda's home and Sri Yukteswar's ashram in Kolkata (2017), and to the Yogananda shrines in Los Angeles (2019). Before coming to Ananda Village, Sagar served Ananda's work as a key member of Ananda Pune, and in Mumbai, India.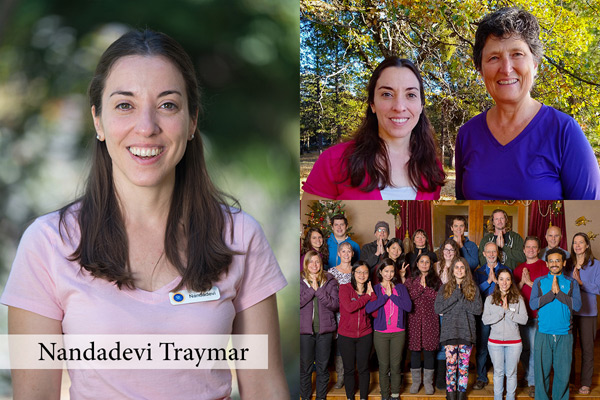 Nandadevi:
Camino de Santiago Pilgrimage
Nandadevi Traymar has been a long-term practitioner and teacher of both Hatha Yoga and meditation in her home country, Argentina. She has served at the Expanding Light Retreat in California for nearly two years working with people of all ages and walks of life in the Karma Yoga Program, supporting them in their efforts to strengthen their spiritual lives. Nandadevi is a native Spanish-speaker who has enjoyed taking walking pilgrimage in Argentina.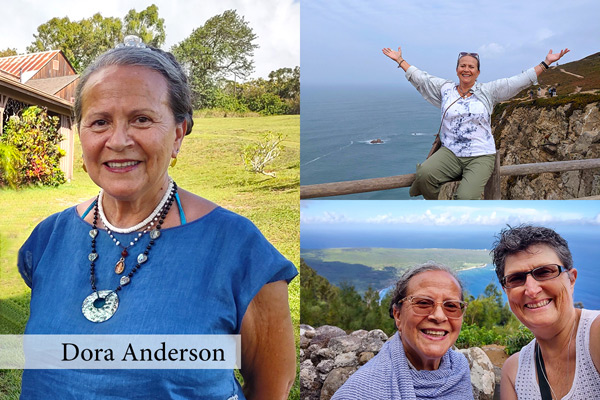 Dora Anderson:
Camino de Santiago Pilgrimage
Dora has traveled internationally with Ananda Spiritual Travels six times over the past 13 years. We so enjoyed Dora's spiritual energy we invited her to be a co-host with Sitabai on our October 2022 pilgrimage. Dora is a native Spanish speaker and joyfully loves being of service in intercultural experiences. She completed her Ananda Yoga®️ 200-hour Teacher Certification course in 2010, and she has been affiliated with the Ananda South Bay Group for many years. She currently works as a career registered nurse.