Pilgrimage to Spain & Portugal Itinerary
Nayaswami Krishna Das and Nayaswami Mantradevi will host the Spain Pilgrimage in May of 2023. Information on our webpages is up-to-date, however, we don't have pricing or reservations at this time. We invite you to join our stay connected list and we will send you notifications as pricing and reservations are available.

Spain: Madrid, Toledo, Cordoba, Seville, Avila, Segovia, El Escorial, Alba de Tormes, Salamanca.
Portugal: Fatima, Lisbon.
Depending on hotel facilities, many mornings will begin with an optional group meditation. More meditation, inward contemplation and prayer opportunities will happen in the cathedrals and churches that we visit.
Day 1, Monday, May 22: Madrid, Group meets at hotel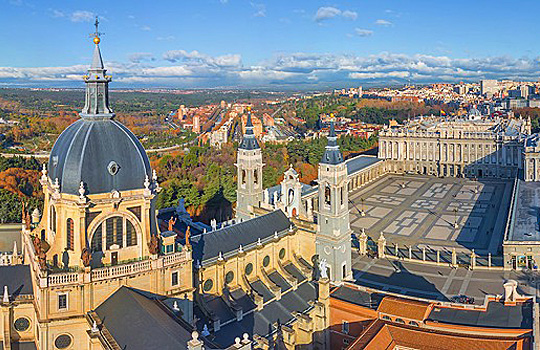 Arrive, Rest & Orient
With incredible cathedrals, churches, art galleries, restaurants, and shopping to offer, Madrid is truly a fascinating, world-class city. Arrive at the Hotel with time to check in and have dinner on your own. Meet in the hotel lobby at 7:30pm and we will go together to our designated meeting room for Orientation.


Day 2,Tuesday, May 23: Explore Madrid
We will enjoy two beautiful days of exploring many spiritual and cultural locations, starting with a stroll through Sabatini Gardens, filled with statues of kings and heroes throughout history. Then on to the nearby Royal Palace, the largest in Europe. A visit to The Convent of the Royal Barefoot Nuns demonstrates a combination of discipline and opulence. You'll get to explore the world famous Del Prado Museum, and afterward, on the way to a delicious lunch, pass by the Biblioteca Nacional with statues of famous people in history. Explore and be entertained by Plaza Mayor, Madrid's main square filled with shops and cafes.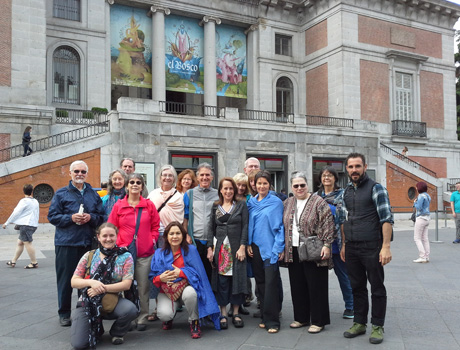 Day 3, Wednesday, May 24: Explore Madrid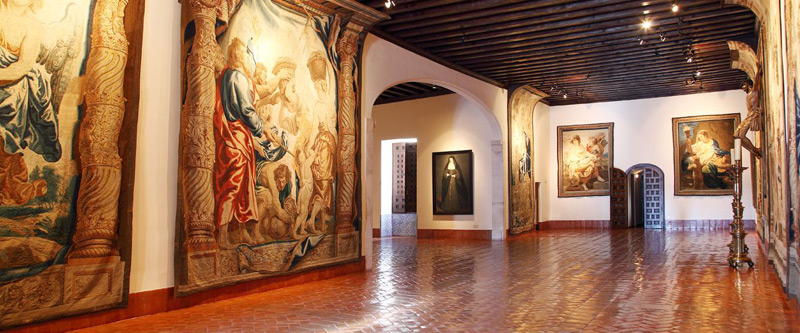 Day 4, Thursday, May 25: Travel to Toledo, overnight stay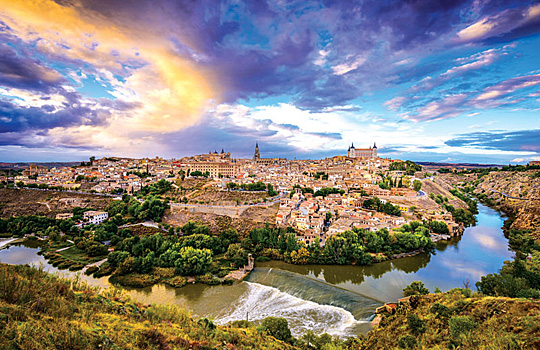 Toledo was founded as the Roman city Toletum, in 192 B.C. These ancient winding streets, delightfully confusing, are a joy to walk through. The Catedral Primada de Toledo is absolutely stunning, inside and out, beginning with its ornate white limestone façade. It houses a magnificent collection of works by artists including Goya, Raphael, and local hero El Greco. You can view the city from high up in the Church of San Ildefonso and relive history in the Alcazar Fortress. Shops, including the famous Jewish quarter, are a delight to browse in.
Day 5, Friday, May 26: Second day in holy Toledo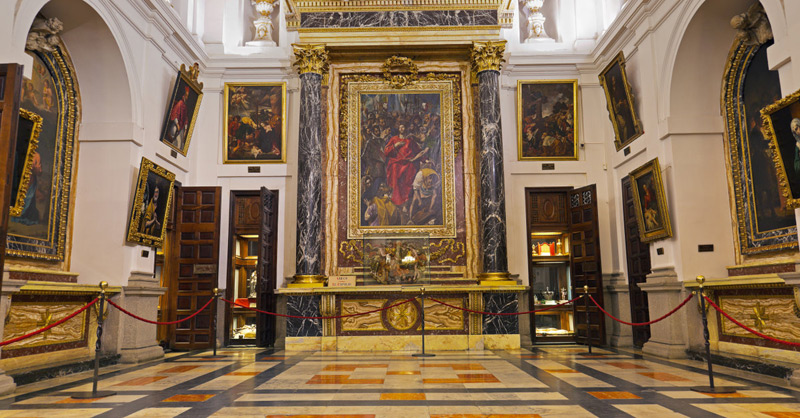 Day 6, Saturday, May 27: Leave Toledo, visit Cordoba on way to Seville
In the center of this long-standing city is The Great Mosque of Cordoba. It is magnificent and history filled, one of the oldest structures still standing from the time Muslims ruled. San Ferdinand III of Castile lived there after he conquered and took back the city from the Moors. He built, inside this huge mosque, a magnificent Cathedral, that both religions would share the same space together.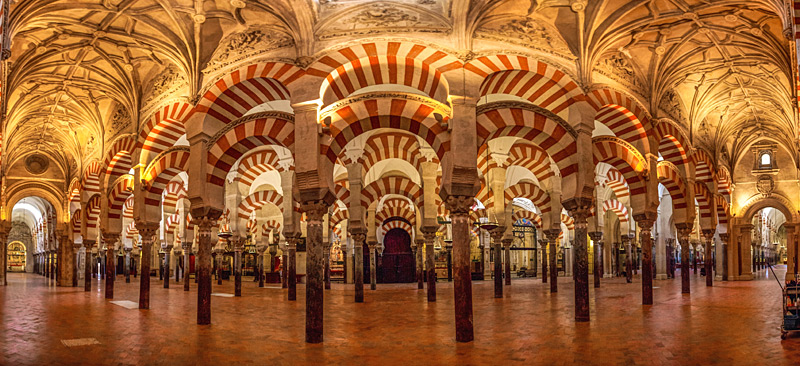 Day 7/8/9, Sunday/Monday/Tuesday, May 28 - 30: Spiritual Seville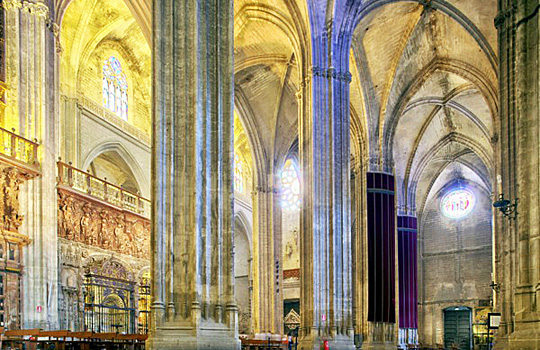 Ah, the beautiful Andalucian city of Seville. We'll tour the Cathedral of Seville, the largest Gothic cathedral, and third-largest church in the world. Paramhansa Yogananda said that in a former life he was a Spanish king, famous for driving the Moors out of Spain. San Ferdinand III was that king and his body lies here, incorrupt since 1252. We'll visit his tomb on the one day of the year they open it to the public, with a special ceremony. The Giralda Tower of the cathedral houses 24 bells and has a bird's eye view of the city.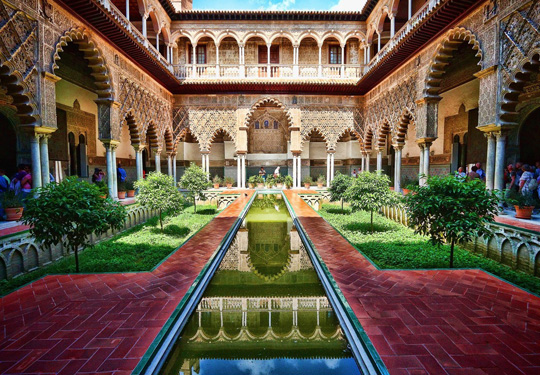 Another amazing site is the famous Alcazar (castle) of Seville, originally a Moorish fort, and the oldest royal palace still in use in Europe. You'll also have time to wander the interesting streets of Seville, enjoy the fine restaurants, browse shops and see an excellent flamenco performance. The "Fiesta Flamenca" takes place in a unique theatre, with views of the central patio of a 16th century palatial home.
Day 10, Wednesday, May 31: Travel from Seville to Avila
This is a travel day from Seville to Avila. We'll have lunch in the ancient Roman town of Merida, seeing some Roman ruins, and dining delectably at the aptly named restaurant, Shangri-la.
Day 11, Thursday, June 1: Enjoy holy sites in Avila
The birthplace of Saint Teresa of Avila. This awe-inspiring medieval city, constructed in 1090, is one of the oldest and most beautiful cities in Spain. We'll visit the Monastery of St. Joseph, the first convent she founded; the Monastery of the Incarnation where St. Teresa lived for most of 40 years; and the Convent of St. Teresa, built in the 17th-century, over the house where she was born. Enjoy the experience of simple but comfortable quarters in Casa Diocesana de Ejercicios, a convent turned retreat center.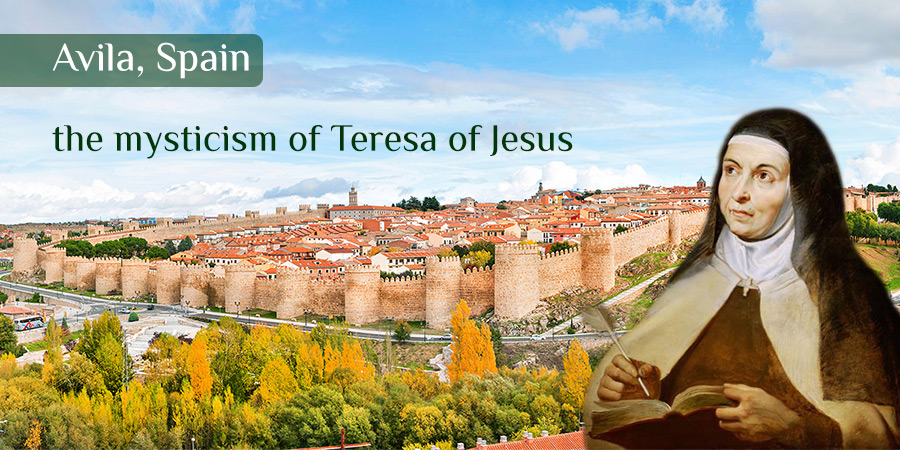 Day 12, Friday, June 2: Day trip to beautiful Segovia, overnight in Avila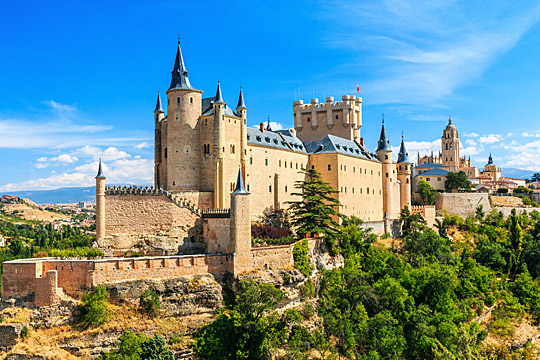 This charming old town features St. John of the Cross, saint and close friend of St. Teresa of Avila. There, in La Fuencisia Church is his mausoleum, an inspiring place to meditate. A short walk away is La Vera Cruz Church, a very old, unusual church built by the Templars, that he attended and preached at. An optional walk to Old Town Segovia features beautiful views of the rolling countryside hills. In town we'll expore the Alcazar de Segovia (Segovia Castle), have a scrumptious lunch at our favorite Segovia restaurant and then have time to shop and explore this beautiful small city. We'll meet back at Plaza Meyor by the impressive 2,000 years old Roman aqueduct.
Day 13, Saturday, June 3: Day trip to exquisite El Escorial

One of the most fascinating places in Spain is The Royal Monastery of San Lorenzo de El Escorial. In this huge edifice you can explore the Architecture Museum; Painting Museum that exhibits a splendid collection of works from the Italian schools; Palace of Felipe II; Gallery of Battles; Palace of the Bourbons; Royal Pantheon, the burial mausoleum for the royal families: Courtyard of the Evangelists with 62 frescoes and paintings; and the extraordinary Regia Laurentina Library, one of the most important historic libraries in the world, with 45,000 printed works from the 15th and 16th centuries. Lunch will be in El Escorial and the rest of the day free to do more exploring in Avila.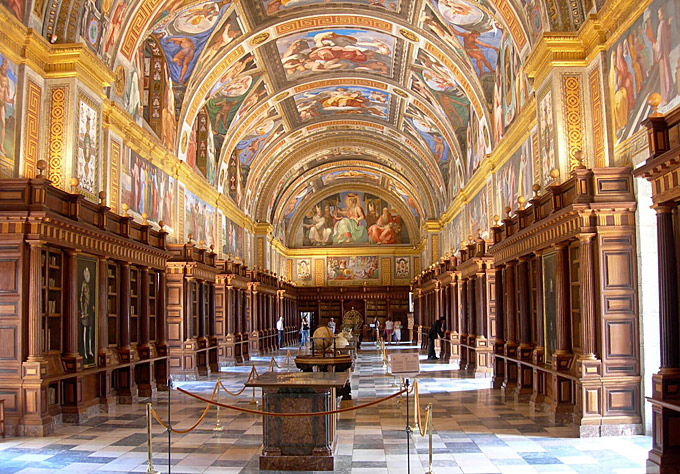 Day 14, Sunday, June 4: Travel from Avila to Salamanca, with visit at Alba de Tormes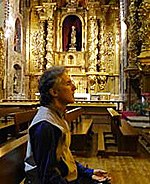 Teresa died from illness, in 1582, on a journey from Burgos to the scenic country town of Alba de Tormes. Her incorrupt body is entombed in the Convent of the Annunciation. There is an extensive museum in front, with a window level to her tomb that sits high above the altar in the Church below. Another smaller museum has original manuscripts of her books and the room where she died. Very inspiring place.
Salamanca is a university town, energetic and youthful feeling. The University of Salamanca was founded by influence of King San Fernando III. Some options here are to explore the university; see a very old unusual planetarium; roam through the large Gothic style San Esteban Church, where St. Teresa lived and had visions of Christ; stroll the streets; hang out in the main Plaza, and eat lots of delicious food.
Day 15, Monday, June 5: Enjoy Salamanca
Day 16, Tuesday, June 6: Travel to Portugal, stay in Fatima
Day 17, Wednesday, June 7: A holy day in Fatima shrines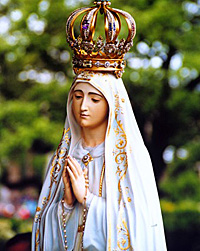 In 1917, in a small village, the Virgin Mary appeared thrice to three shepherd children. It is now a holy site, inspiring pilgrims from all over the world. Visitors gather in Cova de Iria, an enormous plaza where a little chapel was built on the spot the Virgin Mary appeared. On the far side of the plaza rises the great Basilica of Our Lady of Fatima, built in neo-classical style, with a central tower 65 meters high. Large torch-light evening processions, often led by cardinals and bishops, are particularly impressive. This is a wonderful place to tune into Divine Mother's presence.
Day 18, Thursday, June 8: Leave Fatima for Lisbon, one overnight

Lisbon, Portugal's vibrant capital. Upon arrival we'll go to the colorful Alfama neighborhood, a picturesque Lisbon district with steep cobblestone lanes and a sea of terracotta roofs, ride the famous historic Tram 28 up the hill to the Miradouro da Graca, then walk down the cobblestone streets, stopping to admire the views from the Portas do Sol viewpoint, and browse the stalls at the Feira da Ladra flea market.
This is the ending city of our pilgrimage. We'll soon be saying good-bye to each other, no doubt with lots of hugs and well wishes. Our time together has bonded us in Spirit, with many wonderful memories, and new, life-time friends, along with deep spiritual insights gained along the way.
In the evening we will have our final gathering to exchange stories of pilgrimage highlights and bid farewell to each other, until we meet again.


Day 19, Friday, June 9: Final breakfast together before departing
Depart Portugal
The final day of the pilgrimage. After a sumptuous breakfast, everyone will depart according to your individual departure times. We'll help make arrangements to get you to the Lisbon Airport, which is 25 minutes from our hotel.

Buen viaje, dear friends, go with love and joyful blessings!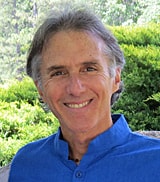 I am available to Zoom with you to answer your questions and share more about this amazing Paramhansa Yogananda & Swami Kriyananda: Kings of Higher Consciousness in Early Spain. Fill out the form below and I'll get in touch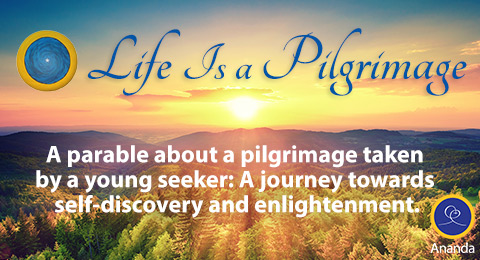 Life is a pilgrimage...travel with us, visit our retreat in California, join our online community
Helping you to connect with your highest Self - sharing the teachings of Paramhansa Yogananda