Yogananda's City of Angels:

Visiting the holy shrines of Sri Yogananda in Los Angeles + Encinitas
Leader: Nayaswami Krishnadas
"Live quietly in the moment and see the beauty of all before you.
The future will take care of itself..." – Paramhansa Yogananda
Sign up for the stay connected list to receive notifications as details become available.

Join us for a profound pilgrimage immersed in the holiness of the sacred places where Paramhansa Yogananda lived, wrote, and blessed the world with his love for God. Yogananda's life's work was the sharing of the spiritual science of Kriya Yoga, a technique of meditation whereby any person may attain direct personal experience of God. During this rare, guided pilgrimage guests can be in conscious communion with Yogananda's powerful, spiritual energy – His vibration still permeates the many places you will visit.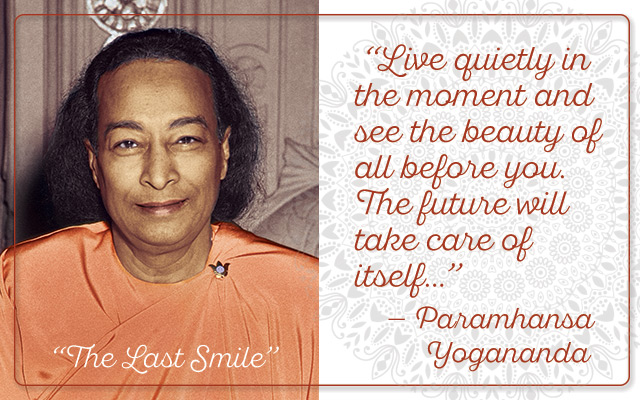 Spiritual Qualities of this pilgrimage: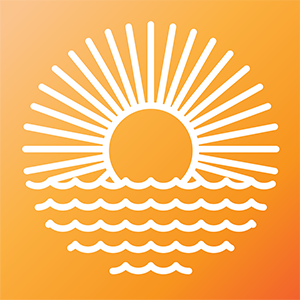 SELF-REALIZATION THROUGH THE MASTERS
Yogananda expounded the teachings of Bhagavan Krishna, the Christ of India, and of Lord Jesus, the Christ of the West, as in essence One. The teachings of Mahavatar Babaji, Lahiri Mahasaya, and his own guru Swami Sri Yukteswar infuse Yogananda's homes, gardens, and resting place with the vibration of
self-realization.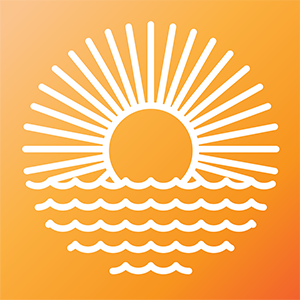 LOVE FOR GOD
All that God is, and has, is our divine birthright. On this pilgrimage, we can free that image of God within us that yearns to guide and support our true understanding of life: boundless joy, immeasurable divine love and wisdom, eternal life.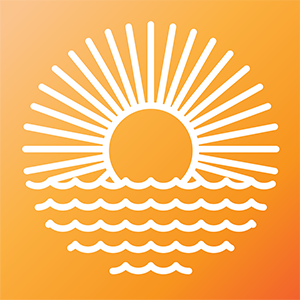 DEEP SATSANG WITH SOUL FRIENDS
One of the most greatest benefits of traveling on a pilgrimage with Ananda Spiritual Travels is that our hosts always wrap their aura around the group infusing the journey with the energy of Divine friendship, allowing guests to dive deep together, in harmony, in inner exploration together.

Pilgrimage Overview
Day 1, Sunday, July 3: Arrival at Ananda Village and Evening Orientation
For those who will have attended our Spiritual Renewal Week this will be a transition day. Some pilgrims will arrive in late afternoon to check-in. Our pilgrimage begins with an orientation at the Expanding Light Retreat after dinner. We will gather in the Temple of Light where we will chant and meditate briefly to ceremoniously embark on our pilgrimage. After a short orientation, we will retire in anticipation of the wonderful days to come.
Day 2, Monday, July 4: Fourth of July Celebration at Ananda Village
Morning meditation and breakfast.
Today we will celebrate the 52nd anniversary of the founding of Ananda Village, and the 245th anniversary of the founding of the United States of America. A joyful day with the community, time to relax and get to know fellow pilgrims. Holiday lunch at Village Green, light supper, and evening program TBA.
Day 3, Tuesday, July 5: Travel day to Los Angeles
Morning meditation. After breakfast, we will depart Ananda Village and travel to Los Angeles, and settle into our nice hotel. Enjoy dinner together with a leisurely walk afterwards.
show full itinerary
Day 4, Wednesday, July 6 Lake Shrine, Mt. Washington + Hollywood Temple, with optional evening visit to the Biltmore Hotel
Our first pilgrimage spot will be Lake Shrine. Surrounded by beautiful gardens, a natural spring-fed lake is home to a variety of swans, ducks, koi, trees, and flowers from around the world. Paramhansa Yogananda dedicated this 10-acre spiritual sanctuary in 1950. His spirit powerfully permeates these magnificent grounds.
Lake Shrine also includes a Court of Religions honoring the five principal religions of the world; the Mahatma Gandhi World Peace Memorial where a portion of Gandhi's ashes is enshrined; a museum with exhibits on Paramhansa Yogananda's work; a temple on a hilltop overlooking the lake; and a gift shop with arts and crafts from India. We'll have time to walk around, meditate and enjoy the scenic, serene beauty.
Day 5, Thursday, July 7: Paramhansa Yogananda's Crypt at Forest Lawn and Visit to Mt. Washington
This morning we will spend time at Forest Lawn Mortuary in Glendale where Paramhansa Yogananda's body resides in the apt name "Sanctuary of Golden Slumber". We will chant and meditate in this sacred crypt. The Master's presence and energy makes this a powerful place to feel His vibration.
About magnificent Mt. Washington
We will visit the worldwide headquarters of Self Realization Fellowship. Receive darshan in the Master's bedroom, one of the essential pilgrimage spots of this trip. Meditate in the "Temple of Leaves" where Yogananda would often sit in Samadhi and Sister Gyanamata's "Wishing Well". Tour the beautiful grounds and exquisite gardens that include the spineless cactus, gifted to Master by Luther Burbank, who He referred to as an "American saint."
In early evening, we'll gather at the Ananda Los Angeles Center for an informal and fun Satsang with Center leaders Nayaswami Narayan and Nayaswami Dharmadevi. We'll enjoy a Kirtan with members of Ananda L.A. followed by a delicious Thai dinner.
Day 6, Friday, July 8: Encinitas, CA.
Our time in Encinitas will be at a more relaxed pace, with more time to meditate, enjoy Kirtan and chanting. Walks on the beach will allow us to absorb and assimilate all that has gone before on this pilgrimage, perhaps in our lives. This morning we will depart for the beautiful seaside town of Encinitas, CA. it is about a 3-hour drive. Check into our hotel, and then visit with Casey Hughes at Ananda Encinitas Temple of Joy. Time to walk on the beach. Dinner out. The Temple of Joy, home and grounds are filled with exquisite architecture, statuary and is a veritable spiritual oasis. A great blessing to be our base while in Encinitas.
Day 7, Saturday, July 9: Encinitas Hermitage [SRF Meditation Gardens], and Swami's Beach
You are in for a rare and wonderful treat this morning. Encinitas Hermitage, where Paramhansa Yogananda wrote his Autobiography of a Yogi, has beautifully landscaped gardens, rich in history and is deeply permeated with Paramhansa Yogananda's vibration. We will meditate on the lovely grounds and if open, will visit the Master's hallowed rooms.
Lunch will be at the local and very popular Swami's Café. Afternoon activities will include optional revisiting the Meditation gardens or "Moonlight Beach walk", exploring the charming town of Encinitas, and browsing the Encinitas Books & Gifts Shop. In the evening, we will convene at the Ananda Encinitas Temple of Joy for evening meditation. Dinner out.
Day 8, Sunday, July 10: SRF Meditation Gardens and more time at Ananda Encinitas
Morning Energization Exercises and meditation. Breakfast at the hotel.
Visit the lovely SRF (Self Realization Fellowship) Meditation Gardens in Encinitas, have lunch out, and return to the gardens for more time to meditate or stroll on the iconic Swami's Beach, where Yogananda and His most advanced disciple Rajarsi Janakananda would often walk hand-in-hand together in Samadhi. An evening sadhana at the Ananda Encinitas Temple of Joy then dinner out.
Day 9, Monday, July 11:
Today we start to relax our energies and rest in the joys of our pilgrimage with time at the ocean, lunch at Lotus Café, some shopping, and evening Sadhana at Ananda Encinitas.
We will close the day with a special Satsang to share and bless one another.
Day 10, Tuesday, July 12: Go With Love
Meditate on your own at the time needed. Take breakfast at the hotel, and checkout. Some transportation will be provided to the SAN DIEGO AIRPORT. Those taking very early, or late flights, may need to take a taxi on their own or carpool with others.
Key Features:
Visit more than seven holy locations where Paramhansa Yogananda lived, taught, and wrote his Autobiography of a Yogi
Meditate at the crypt of Paramhansa Yogananda' at Forest Lawn
Be supported by a travel host who has visited these sites many times and is able to assure guests of the very deepest experience
Meditate in the Temple of Trees where Yogananda would often sit in Samadhi
Enjoy casual time with fellow truth seekers, enjoying walks in gardens and at beaches
Plenty of time for meditation and self-reflection

Photo Gallery


About Pilgrimage Host: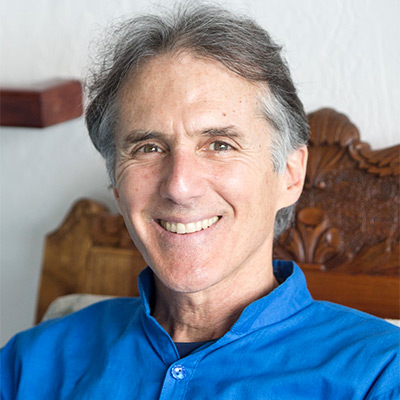 Nayaswami Krishnadas
Nayaswami Krishnadas is spiritual travel host for our India and Spain Pilgrimages, the Yogananda Pilgrimage in California, and the Ananda Village Pilgrimage. He is longtime teacher and Ananda Minister, and has helped establish Ananda communities in Seattle, Portland, Dallas, and Los Angeles. In addition to leading four spiritual pilgrimages, Krishna Das is Manager of Guest Groups at The Expanding Light Retreat, and joyfully directs the Ananda Sevaka Program.
I am available to Skype with you to answer your questions and share more about this amazing Yogananda's City of Angels: . Fill out the form below and I'll get in touch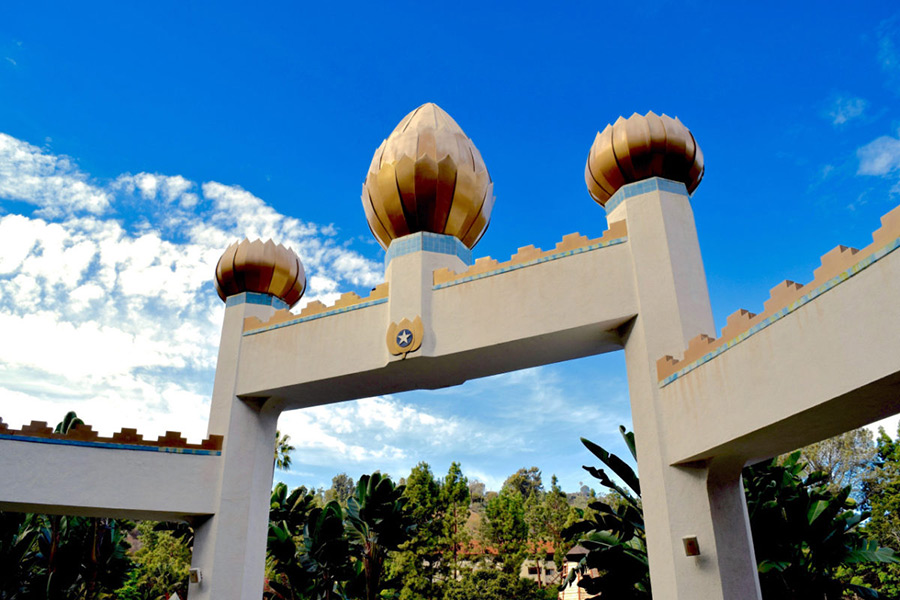 Life is a pilgrimage...travel with us, visit our retreat in California, join our online community
Helping you to connect with your highest Self - sharing the teachings of Paramhansa Yogananda