Portugal Camino Pilgrimage

Path to Self-Discovery and Joy
Not scheduled at this time.
Walk the beautiful Camino de Santiago Portuguese Route: Spring 2024
Ananda Spiritual Travels is planning a new pilgrimage along the Camino Portuguese, in Portugal, in the spring of 2024. Sitabai Betts, our experienced pilgrimage host who leads our Camino de Santiago Pilgrimage in Spain, will be hosting this Camino.
To receive an email as soon as we have the dates, full itinerary, and costs please join our Stay Connected list. We hope to contact you in June 2023 when the trip is fully curated.
The exact itinerary is still being formed. Tentative plans are to meet in the lovely city of Lisbon followed by visits to some delightful Portuguese locations as we move our way North to our Camino walking route.
Stops in Portugal tentatively to include:
Visit Fatima, the site of the Virgin Mary's multiple visitations and miracles to 3 shepherd children in the early 1900's.
Porto, site of the magnificent Sé do Porto Cathedral, with the famous Portuguese tiles in the monastery cloisters. We will walk a short distance along the Portuguese Camino from here and begin our Compostela Passport here.
Possible other sites along the Portuguese coastal route of the Camino, selecting short and beautiful sections of this route for our pilgrim walking in order to get a taste of the Portuguese coastal route.
After experiencing a taste of Portugal together, we will move by bus to the 100 km mark of the Portuguese Camino trail that leads into Santiago de Compostela. From there we will walk for 10-11 pilgrim walking days to arrive at the Cathedral of Santiago.
The trip is not fully curated yet, but if time allows we may also include the End of the World in Spain for some glorious time on the beach to enjoy the ancient pilgrim's end point and relax into our experience at the ocean.
Inspirational benefits:
Well organized, inspiring day trips to uplifting sites.
Start each day's walking together with one hour in silence to attune to the deep spiritual energy of the Camino, plus daily mediations, healing prayers, affirmations and inspirational readings
Thoughtfully prepared vegetarian meals in uplifting spaces
Daily transport of your luggage – you will only need a day pack each day
Travel with other great souls; make your own Camino Family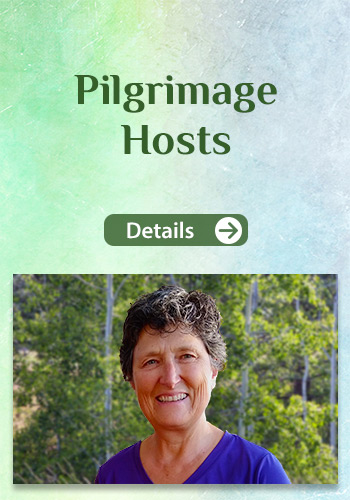 Sitabai Betts, Camino Pilgrimage Leader
For more information, please send us a Question or Comment: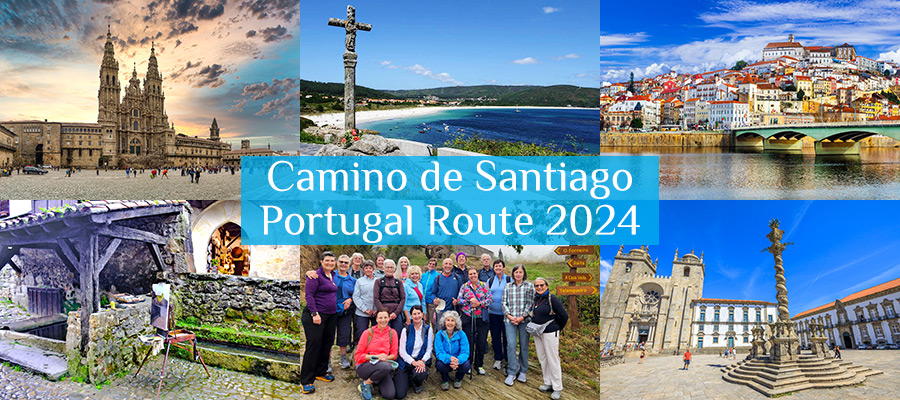 Life is a pilgrimage...travel with us, visit our retreat in California, join our online community
Helping you to connect with your highest Self - sharing the teachings of Paramhansa Yogananda